How Glory Magazine began….
It all began with one phrase, "Feed My children," ~Angela Errett, Glory Magazine
When hearing the phrase above, what is the first thing you think of: children from a foreign country? Baby food? School food programs? The homeless shelter? Your neighbor? Or something more…
In the summer of 2013, the Lord spoke to me in a small commanding voice saying, "Feed My children."
Surprised by the short phrase, I pondered what it could mean. Many questions ran through my mind, but my first instinct was to make a plan to purchase baby foods for the local food pantry. The directive to "Feed my children" seemed like such a small sacrifice and easy for me to achieve in short order.
Knowing I was going to a shopping club soon, I added the words 'baby food' to my store list. Not having any children of my own, those two words looked out of place – lonely – wrong, but somehow still necessary. I combed the aisles looking for things to purchase with this requirement: if I would not feed it to my child, I would not buy it. So, not caring about the cost, my husband and I filled our cart with some baby food and formula. Of course, I informed him of why we were purchasing the items so as not to alarm him during the trip!
A calm came over me after we left the store, and I knew I was doing what was being asked of me. That kind of peace passes all understanding and helps us to know Him. The experience also made me realize, again, He was guiding me on this journey and I was not alone.
The following week, I gleefully delivered the items to the food pantry. The whole process was peaceful. Although parking is limited, I turned the corner, and there was an open space. I took the items inside and was greeted by the cheerful volunteers who thanked me and wished me a wonderful day. Such ease…such joy to know you are helping others.
A few weeks passed. Then, as I sat quietly, I heard "Feed my children." It seems my last assignment was a success but not complete. I set out for the store to purchase more baby food items. Jars of baby food and formula for infants went into my cart–nothing else. All the while I am trying to sense if there is anything else I should purchase. Nothing else was coming up in my spirit so I went to the register and paid for the items so I could deliver them.
Stopped at the traffic light, I gazed at the sun shining, the soft clouds moving gently across the sky, and felt that same warm feeling come over me. I was not alone. I continued on my trip to the food pantry and delivered all the items. Assignment complete! Or so I thought.
Earlier in May of 2013, I received a vision of the word 'Glory.' It was a script font placed like a masthead or maybe a magazine cover. Yes, my mind concluded it was the title of a magazine. This vision was of a magazine that I was to start but how and why? I resolved to do what I could do and let God do the rest. I placed the vision in a safe place waiting to see how I could do more with it. Was now the time?
While in the grocery store looking at the markdown items, I hear, "You should buy that formula. You can afford it." I proceeded to gather the cans into my cart and purchased them. I immediately tried to deliver them, but the pantry was closed. I returned home and resolved to try again the next day.
This time it was raining hard. I drove around and around until a car left and I was able to park. That feeling of frustration that we all get in these situations was surrounding me, but I brushed it aside and refused to be taken in by it. With the food successfully delivered I felt calm but a yearning to do more.
Again I heard, "Feed my children." This time I suspected the words had a deeper meaning than just jars of baby food and formula. Luke 4:4 came to mind,
"It is written, that man shall not live by bread alone, but by every word of God. "

Luke 4:4 KJV
I began to work more on the magazine, a little here and a little there, doing what I knew to do: layout & design, advertising, set up social media, etc. I wrote down lists and began marking off what was completed, what I needed to work on, and what I was leaving up to God. If this was part of the assignment, I wanted to let God guide me on this journey, make sure I was doing what I knew to do, and let Him do the rest.
Knowing Grace empowered me to finish this part of the assignment—writing how Glory Magazine was started with a prompting from God—I know the journey has just begun. The vision of creating a reliable source for Christian information with Him at the controls is both daunting and exciting, and I hope that you, the readers, will participate in what God has for all those who believe…His Glory!
(October 2014)
---
View the current issue of Glory Magazine
---
Our Motto
That I may publish with the voice of thanksgiving, and tell of all thy wondrous works.

Psalm 26:7 KJV
Our Mission
Glory Magazine exists to promote and increase the knowledge of The Kingdom as taught by the Lord Jesus Christ and through the leading of the Holy Spirit. We aim to use every effective means available to help others increase in that knowledge.
Our Statement of Faith
We believe the infallible Word of God is revealed by inspiration through the writers of the Bible and those chosen by God
We believe that there is only one eternal God. He exists in the Trinity of Father, Son, and Holy Spirit
We believe in Jesus Christ as our Lord, as God incarnate and that through believing His sinless life, His atoning death on the cross, His resurrection and ascension, by faith we shall receive the gift of salvation
We believe in the indwelling of the Holy Spirit
We believe those who are in Christ shall be saved from the judgment of God
We believe in the Biblical definition of marriage and that the original foundation of the family of God was established by Him
We believe that every human life is sacred from conception in the womb until its natural end and that we must strive to enlighten all who would listen to the sound teaching of the Kingdom through the example of Jesus Christ and the leadings of the Holy Spirit
Who We Are
---
Owner/Editor
Inspiring others to fulfill their destiny in life and promote spiritual and economic growth in Upshur County, West Virginia, and beyond. ~Angela Errett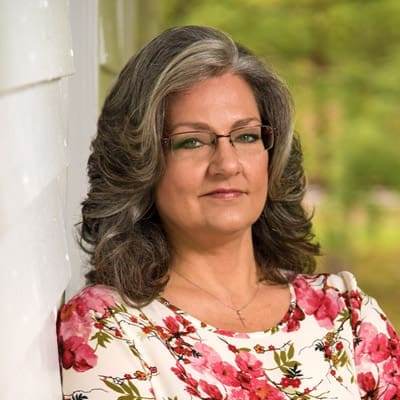 Angela Errett moved to Buckhannon, WV, shortly after returning from Maryland where she had previously been the lead designer and later promoted to Production Coordinator for a mid-sized print house located just outside Washington, D.C. A word from God and her longing for the beauty and majesty of the West Virginia hills called her back to the home state that she loves. With an entrepreneurial heart and love for God, she began Angelic Designs LLC and continues her passion for design and printing. After a vision, she was called to start Glory Magazine and GloryTyme.com blog to provide outlets for the glorious events God was calling His people to perform, to give an alternative to the 'news as usual', and branch into Christian publishing. In her free time, Angela loves to be outdoors and spend time with family. Always grateful for what God has done in her life, Angela gives all glory to Him.
Volunteer Content Editor, Contributor
Robert J Jacobus – Volunteer Content Editor, Contributor (Magazine)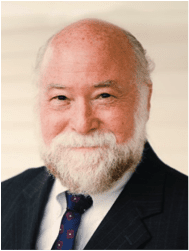 Bob Jacobus grew up on a medium sized farm in southern Indiana and earned a BS in Wildlife Science from Purdue University. After college, he operated the family farm and worked at a large surface coal mine. Bob embraced Jesus and the Holy Spirit in the middle of the large coalfields of Pike & Gibson County, Indiana and soon surrendered farming and coal mining to the Lord. The calling led to Liberty Bible College in Pensacola, Florida where a Master of Theology was earned. West Virginia was the destination after seminary and employment in a group home for at-risk teenagers. Eventually, Bob was accepted at West Virginia University for a Master of Science program. A master's thesis on "Environmental Theology" was approved and accepted from that University. Bob has had many titles, many life experiences, and has walked with the Lord for more than 38 years. "I lay all accomplishments and victories before Lord Jesus, only that I may be known as a believer and His servant."
Volunteer Contributor
Alan Tucker – Volunteer Contributor for "Revealing God's Glory"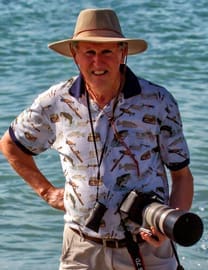 Al was born in England during World War II. He was the youngest of seven children. He came to America in 1954 when his family joined his sister and brother-in-law who lived in New Martinsville. His sister was a war bride. A graduate of Magnolia High School in 1960, he worked for three years at several jobs, often two different ones at the same time. He saved his money so he could go to college, initially to West Liberty and eventually to West Virginia University where he earned a BS in Industrial Engineering. In 1964, God began working in his life and led him to meet and eventually marry his wife Liva in 1965. When Al asked his father-in-law to be for her hand in marriage, he was given approval but was told: "she belongs to the Lord." Al says he didn't know what that really meant at the time, but now feels blessed that he does and that she is the Lord's. Al shudders to think where life would have taken him if he had not married Liva.
Al was commissioned as a Second Lieutenant in the US Air Force in 1969. In November of that year, they drove off to Georgia to what would become a twenty-three-year career. That career, took them across the country to various locations as well as four years in Germany. He had the opportunity to earn an MS Degree in Facilities Management as well as doing three years of doctoral studies at The Ohio State University. From there, he went on to become the Graduate Director of Engineering Management at the Air Force Institute of Technology at Wright-Patterson Air Force Base. Four years later, he went to the European Headquarters at Ramstein Air Base Germany where he ran the Air Force's NATO construction program and then eventually he became the Engineering Squadron Commander at Bitburg Air Base. In 1990, Al and Liva headed to Virginia as Al was assigned to the Pentagon. While there, he was selected for full colonel. During their career (they both served), they were active churchgoers, but Al says he was more self-centered versus God-centered.
That selection for promotion to colonel led to a significant change in Al's life. He had the opportunity to continue his career with ever increasing responsibilities. However, something was going on in his head/heart that said it is time to retire. After considerable prayer and discussions with family and friends, he chose to retire. The day he retired was the same day he would have pinned on his eagles. He has no regrets. Upon retirement, God immediately provided, as a friend had a great job waiting for him the very next day. That job led to another super challenging experience implementing the largest civilian computer project in the country at the time. This led to being a part owner in an exciting new technology company. As time went by, he realized there is much more to life than the fast-paced world of technology and high finances.
In 2004, they decided it was time to go home to West Virginia. How God steered them to Buckhannon, he does not know. But, Al now knows that is where God wants him. Al threw himself into community service and golf. Golf was his passion his whole life. The fast-paced life of the business world didn't lend itself to the amount of golf he wanted to play. His game still seemed pretty good in those days, but lookout, when he could play full time. However, he lost his ability to play at the level he once did, and he fought really hard trying to get it back. It wasn't meant to be as the Lord put some Christian men in his path, that made him realize that God had other things he wanted him to do. In 2012, he recommitted himself to the Lord and hasn't looked back. As the golf clubs gather dust, his life gets better every day as he serves the Lord.