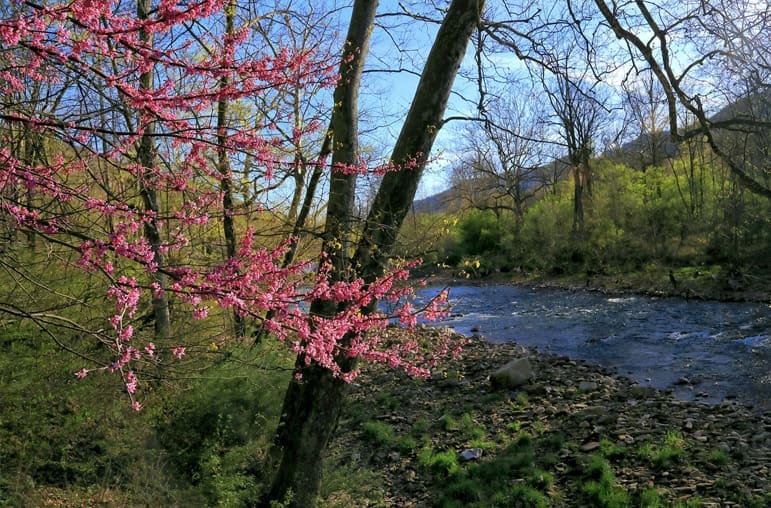 As I write this edition's Revealing God's Glory article on lessons, we are enjoying one of God's masterpieces, springtime! Just think of how dull life would be without this wonderful annual blessing: no returning robins nor other melodious songbirds that sing their heart out; no tulips, daffodils, nor other spring flowers to brighten our surroundings; no blooming shrubbery and trees to fill the air with sweet aromas; no showers to wash away winter's grime to bring new life to our landscapes; no new freshness to the air for us to breathe; and no soft, warm sun to soak in, just to name a few. As a photographer, I get to experience this glory up close and personal. But long before photography became a passion for me, spring had always been my favorite time of year. About twenty-five years ago, I returned to my office in the D.C. area from a business trip to southeastern Virginia in early April with a colleague named Gregg, a dear friend. Traveling along the beautiful southern Virginia countryside, I remarked I love this time of year and how nature paints its landscapes anew every day. Gregg asked what I meant. I told him as he drives back and forth to work each day to pay attention to how the colors of the trees change slightly, starting with light green pastels to verdant dark green in late spring. Sadly, we lost Gregg about ten years later at the age of forty-nine. I think of my friend now and then at this time of year and how much he appreciated me pointing out that God's masterpiece is created in front of our very eyes each spring. It is quite a show, especially here in the hills of West Virginia. It is one of new life; it doesn't happen overnight. It takes time for plants to take hold, grow, mature, bear fruit, and thrive…and then each spring to burst forth anew.
"Study this Book of Instruction continually. Meditate on it day and night so you will be sure to obey everything written in it. Only then will you prosper and succeed in all you do." Joshua 1:8 NIV

Joshua 1:8 NIV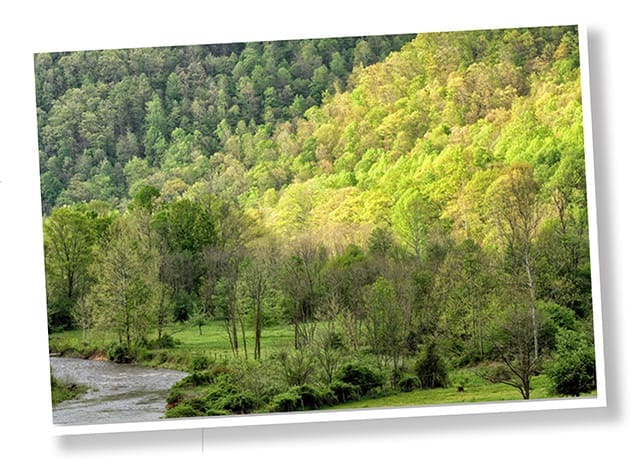 Christians are much like fruit trees. It takes time for us to mature and bear fruit, i.e., become Christlike. James writes, "Be mature and complete, not lacking anything" (James 1:4 NIV). In my previous testimony, I started sharing lessons I have learned in trying to walk worthy of God. These lessons learned are my maturation process as I try to build my life on a solid foundation of Jesus. Being saved was truly amazing; everything was new and exciting. My belief in Jesus dying for my sins and his resurrection to give me new life was truly transformational. Old things did die away. But I was childlike. I was like most new Christians, so immature in my faith. I was even like the wisest of all men, Solomon, who said to God upon becoming king of Israel at the age of nineteen, "…but I am a little child, I do not know how to go out or come in" (1 Kings 3:7 NIV). Neither did I! What to do?
I knew I didn't want to be a fake Christian continuing in my old priorities, pretending to be something I wasn't. I realized early I had to develop a sincere faith by trying to determine God's will for my life. I started to read the Bible more in those early days, and I listened more intently to sermons and during Bible study discussions.
I did back then, and I still try to find a takeaway or a nugget that I can apply to my life. It is one of the ways I have tried to take myself out of the equation and put Christ at the forefront. You see, "self" was and can still be one of my main nemeses. In the past, I could sit in church pretending to listen to a sermon, my mind on golf, fishing, or the like. Or I could be critically analyzing (i.e., scoffing) what was being preached or totally zoned out and just a second or two from being sound asleep only to have Liva nudge me with her elbow. I was a model fake Christian. I have found being at church and worship much richer, more meaningful, and spiritually impactful when you try to listen to what God is trying to say to you versus listening to your own random musings; it touches my heart, not just my ears.
As I think about my lessons learned, I now realize that my Life Application Bible is my most prized possession, and that is because God speaks to me through it. Billy Graham says the Bible is a "necessity" when he writes, "You cannot grow spiritually strong without it." Wow! The word cannot should be capitalized here, emphasizing that you CANNOT become Christlike if you only trust your own mind and not the truth of God's word! The earliest scripture that I remember influencing me after being saved was 2 Peter 3:18 (NIV), "But, grow in grace and in the knowledge of our Lord and Savior Jesus Christ." Another favorite early scripture that spoke to me was 2 Timothy 3:16-17 (NIV), "All Scripture is God-breathed and is useful for teaching, rebuking, correcting and training in righteousness, so that the servant of God may be thoroughly equipped for every good work." I often smile to myself when I read these two verses in Paul's letter to Timothy. It reminds me of the great vaudevillian comic of the 1920s and 30s, W. C. Fields, supposedly a staunch atheist who was once found reading a Bible. When asked what he was doing, he replied, "looking for loopholes, my boy." Fields could have saved himself a lot of time if he had located these verses right away and found there are no loopholes.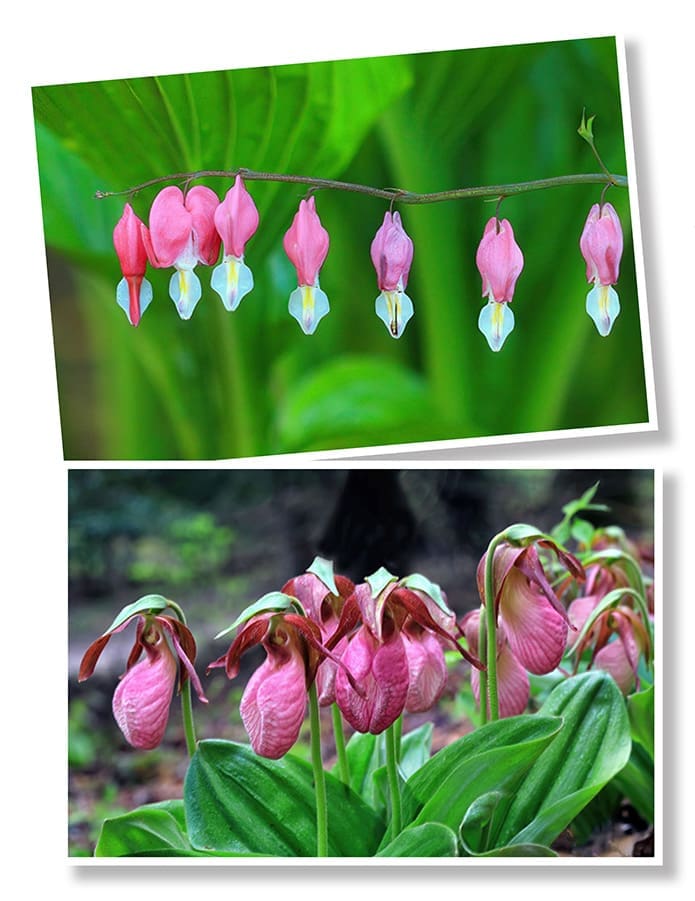 I quickly learned that if I am going to grow my faith, I need to study His word and let His truth sink into my heart by applying it. It must sink in for me to live it. If I'm not reading His word, taking it to heart, and allowing Him to work through me, then I'm a fake and deceiving myself. Jesus warned the Sadducees, me, and everyone else when He said, "You are deceived, because you don't know the scriptures, or the power of God" (Matthew 22:29 NET). This tells me that you can't become Christlike by being scripturally illiterate: there are no loopholes!
Before becoming saved, I had one of the most pristine Bibles, with a nice, unwrinkled paper cover. Not only did it look nice and new, but it was also like many of those Gideon Bibles found in hotels, rarely opened, rarely read! But mine wasn't in a drawer as the Gideon's. It sat out in the open in our front room. Why? I guess I thought that's what Christians did. Little did I realize it communicated that a scriptural illiterate lived here. When Liva's Mom passed away sixteen years ago, her Bible ended up in our front room. What a dichotomy that made. A rarely-read Bible was sitting next to one read every day for years. Back then, it made little impact other than it was nice having one of Mom's most prized possessions. Fast forward to today, and my Bible still sits in our front room occasionally, but it often finds itself in other rooms. It is no longer pristine. It looks worn, dog-eared, marked up, and with post-it notes sticking out here and there. I love to read it, and the more I do, the more I learn who God is, what He did to save me, and what He can and will do in my life if I allow Him. It has to be more than a good read; it must challenge the status quo and change you!
Springtime Lessons For Any Season
Early in my walk with Him, I was consumed with what He wanted from me and how I was supposed to serve Him. I needed to know what His will for my life was, is. Most of us, at times, have asked ourselves, "what is my purpose?" Upon getting saved, those thoughts became more important to me. I honestly did want to serve Him. I was in my early 70s and didn't have much time left, meaning I wasn't a young man with decades to go. I prayed about His will for me, and I still ask if I'm on the right track.
Guess where I found the answer? Yes, the Bible. The late evangelist Jack Wyrtzen once said, "You can't do the will of God if you don't know the Word of God." Pastor Rick Warren writes, "You can only find God's mission for your life in one place: God's Word." If you look hard enough, you'll find similar quotes from other great men of God, Billy Graham, Dwight L. Moody, David Jeremiah, etc., who all affirm in one way or another that God's Word is only helpful when we know it and follow it. I have learned from my journey that He does prepare and equip us to live as He desires. I have learned what the Psalmist wrote, "I will instruct you and show you the way to go; with my eye on you, I will give you counsel" (Psalm 32:8 NIV). Sometimes I find His way for me in my own Bible devotions, sometimes it is when I hear the Word preached, and sometimes when discussed during a fellowship Friday Bible study. No matter what, I have found that the key to finding "His counsel" is to cling to the Word of God! As Billy Graham said, it is a "necessity."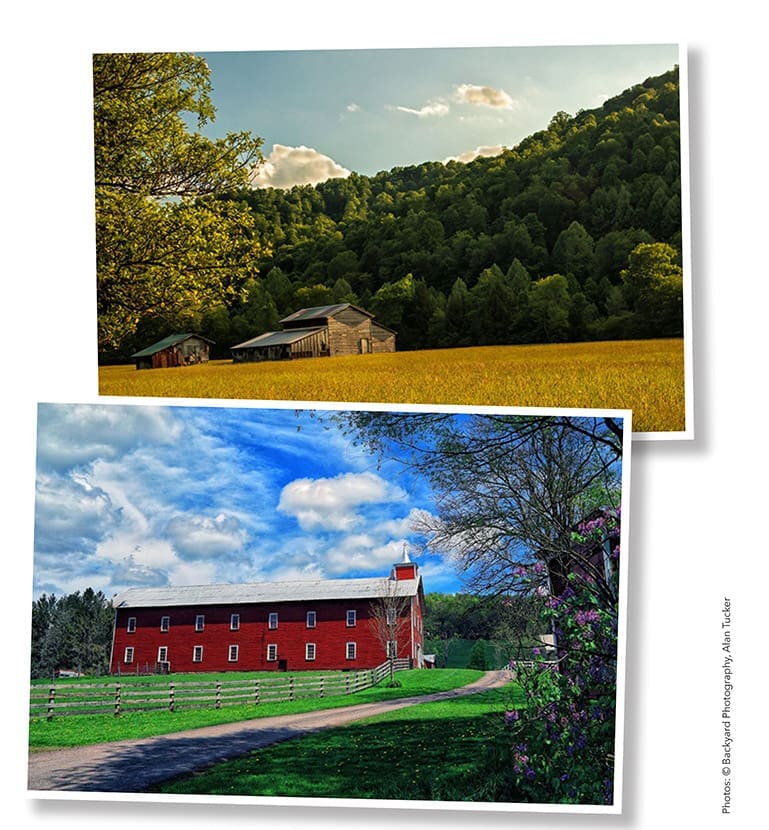 In summary, I love walking with God, and I love trying to please Him by doing His will, that is, by living according to His Word. I love that He "equip(s) you with everything good for doing his will, and … he work(s) in us what is pleasing to him, through Jesus Christ, to whom be glory forever and ever" (Hebrews 13:21 NIV). I have learned that He gave me unique gifts, such as an eye for photography, an ability to communicate through writing, and an ability to organize, and that I should use those gifts to bring Him and only Him glory. I love that He has filled me with a love for others, especially for those who are less fortunate. And most importantly, I love that He found me, saved me, and that He wants to do His work through me. I know I am still a work-in-process to become Christlike. I am sure there are days when He sees my impatience and asks Alan, Alan, and Alan, when are you going to learn? But I have full trust in His sweet promise "…that He who has begun a good work in you will complete it until the day of Jesus Christ" (Philippians 1:6 NIV).
---
Next time, I will share more lessons I have learned in my walk with God. Until then, "May the Lord bless you and keep you; the Lord make His face shine on you and be gracious to you; the Lord turn His face toward you and give you peace" (Numbers 6:24-26 NIV).
Feature Images: ©Alan Tucker | THE HOLY BIBLE, NEW INTERNATIONAL VERSION®, NIV® Copyright © 1973, 1978, 1984, 2011 by Biblica, Inc.® Used by permission. All rights reserved worldwide. | NET Bible® copyright ©1996-2017 All rights reserved. Build 30170414 by Biblical Studies Press, L.L.C.