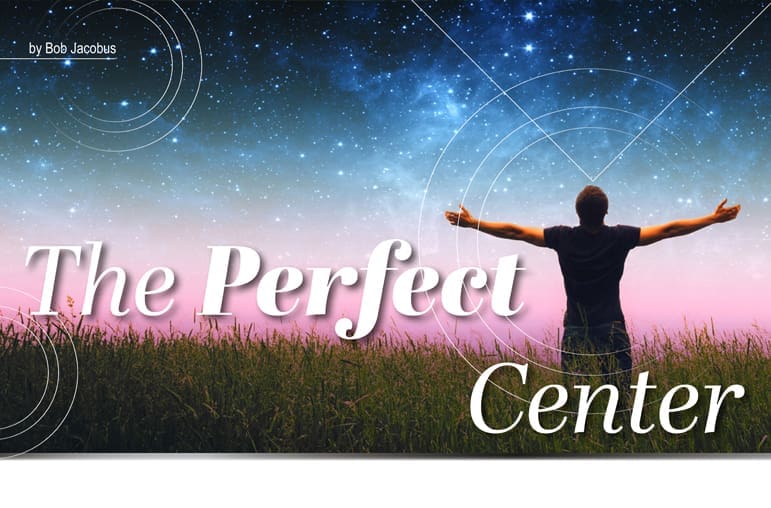 In these modern times, humanity is measured on a linear scale, which functions much like the weight and balance beam. The turning point is the exact, perfect center. To one side is the left and to the other side is the right. No one stands at the perfect center. If you believe in God, then God stands there, except deity is not measured on a human scale. What is the fulcrum, the perfect standard of humanity? With today's rhetoric and yesterday's behavior, there can be no doubt that people are either left or right on the balance beam of eternity.
Elon Musk is a fascinating person. A very successful entrepreneur, he is reported to be the wealthiest man on earth. In 2022, he is in the middle of debate and discussions between liberal and conservative people. The left views him as a philosophical enemy, and the right views him as their champion. The odd thing is he doesn't claim either side; however, Mr. Musk has embraced the linear scale of humanity. He has developed a graphic to evaluate his place among people. At some point in the past, he located his philosophical position as left of center. He acknowledges that the left of humanity has changed over time, and it now weighs in differently. Presently, he identifies his position across the midpoint and a bit to the right. To be clear, this does not mean that Mr. Musk is a reformed democrat or a newfound republican; it just reinforces his penchant for a historical common sense that seems to have eroded from humanity's left.
Humans have such an array of values concerning different topics. One can be liberal on one issue and conservative on another. That means there are no true lefts or rights except for the unbalanced extremists. Most people hover around the center. Could it be they are almost balanced? The truth is no living human has it all together, 100 percent altogether. In history, only one person has ever occupied the exact center, the perfect balance at the perfect center of humanity. That was and is Jesus. Only God, who entered into creation as a human, could occupy such a position. Being God, He is the perfect standard, the perfect center. For those who have a different god or no god at all, what is the standard that you measure humanity? The thing is, Jesus claimed to be divine. That is either true or false; this is your question to answer.
"Surely the lowborn are but a breath, the highborn are but a lie. If weighed on a balance, they are nothing; together they are only a breath."

Psalm 62:9 NIV
This scripture only is saying that a measurement of humanity makes no difference in the end; we all are part of the same breath or lack thereof. Unless there is a divine act of intervention, everybody expires the same. Our human ethical values, moral attitudes, and postures provide no credit for a positive eternal future.
To be sure, it is important to know what you believe about the issues of our time. It is essential to think through the implications of those beliefs and walk accordingly. However, being on the left, on the right, or somewhere around the center on the human scale will not get you into Heaven. A rich man once asked Jesus what good thing he needed to do to receive eternal life (Mark 10:17). Jesus answered by telling the man to sell everything and give it to the less fortunate. The man could not do it, and Jesus made a significant point later by saying it was easier for a camel to pass through the eye of a needle than for a rich man to acquire eternal salvation. Those who heard Jesus thought they knew what he meant, that no one could be saved. Not exactly! The thing is, a person cannot save themselves; however, God can pardon, redeem, and save.
One can be rich in righteous causes, rich in justice, rich in balance, and even rich in poverty, but none of those things will mean anything at the last breath. Only the acknowledgment of God, who appeared in human form, and by acceptance of His invitation of peace through a covenant sealed by God's own human blood will ensure passage through the needle's eye. From that point on, a person is measured on God's scale, which is not like the in-line human continuum. Each day is new, every mistake is fixable, and there is abounding forgiveness for outright failure.
A Good God | A Perfect Center God
Eternity is an awesome prospect. A God who cares about people would, by nature, be straightforward about the eternal future and the corresponding outcomes. A good God would provide a way to the best possible place and not be bashful in providing directions. Today, we have many left and right issues; however, the perfect center leads to eternal life, and it is the priority in God's heart. For He desires everyone to be saved.
"who wants all people to be saved and to come to a knowledge of the truth. For there is one God and one mediator between God and mankind, the man Christ Jesus, who gave himself as a ransom for all people. This has now been witnessed to at the proper time. And for this purpose I was appointed a herald and an apostle—I am telling the truth, I am not lying—and a true and faithful teacher of the Gentiles."

1 Timothy 2:4-7 MSG
Feature Image: Bigstock.com | THE HOLY BIBLE, NEW INTERNATIONAL VERSION®, NIV® Copyright © 1973, 1978, 1984, 2011 by Biblica, Inc.® Used by permission. All rights reserved worldwide. | Scripture quotations marked MSG are taken from THE MESSAGE, copyright © 1993, 2002, 2018 by Eugene H. Peterson. Used by permission of NavPress. All rights reserved. Represented by Tyndale House Publishers, Inc.