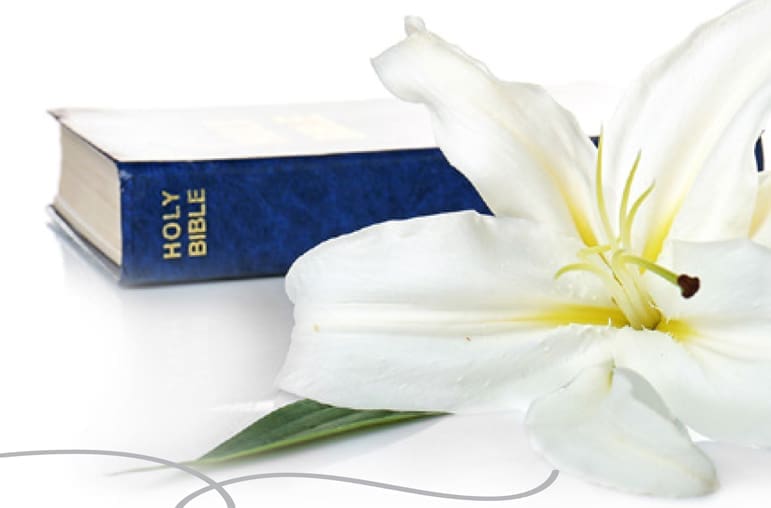 Psalms are beautiful, artistic expressions of faith and hope. Psalm 23 is especially practical. The thing is, how does one translate the abstract beauty of these divine words into applied utility? First of all, one needs to understand a psalm before trying to appropriate the power it contains. Secondly, the psalm must be fully embraced as truth and a gateway to hope. Finally, the psalm needs to be internalized and adopted as part of one's nature. The treasure of harmony and utility comes towards the end of this essay. Psalm 23 is particularly important because it covers the whole spectrum of human needs.
1 The Lord is my shepherd; I shall not want.

Psalm 23 (KJV)
This wonderful prayer/song from the Spirit can be broken down into areas of emphasis, physical needs, safety and encouragement during great trouble, spiritual needs, and eternal hope. Everything is covered!
A wildlife manager, or a shepherd of groups of wild animals, will point out three basic things needed to manage wildlife: food, water, and shelter. Shelter can be understood as some form of protection or a place of rest and respite.
2 He maketh me to lie down in green pastures: he leadeth me beside the still waters. 3 He restoreth my soul:
Certainly, a breather, a shelter, from everyday pressure restores one's soul. Green pastures are a source of food. Green is better than brown when it comes to nutrition. Waters, springs, slow-moving streams, and ponds are safe sources of water. Quiet waters are less hazardous to drink from, and one can hear a predator/enemy approaching. Often there are shelterbelts surrounding these types of watering holes. Fast rivers continually scour these "cover" features adjacent to their banks, thus reducing the safety impact.
The World We Live In Explained In Psalm 23
The world we live in is full of good times and bad times. Encouragement and hope, types of spiritual shelters, are necessary to cope with normal calamities and essential to survive the extraordinary disasters of life.
3 he leadeth me in the paths of righteousness for his name's sake.
When God created the world, every system to make it work interactively was in place at the point of creation. So why is the world so screwed up? The Bible clearly states that the action of humans messed things up. If one follows righteous paths, things will work out for the individual in the end. God leads and is faithful. One can depend on this because He is God, ultimately good, and it is His nature to provide mercy. He swears to this by His own name. Often, He guides, and we are completely oblivious. Remember, there are other players who are not righteous, and their behavior can and will harm innocence.
God will guide and provide wisdom when trouble hits, often before, to an open ear. Sometimes life goes down into the dark shadows of death. Train wrecks in the form of lawlessness, disease, divorce, and wars are all nasty life events that some people cannot escape.
4 Yea, though I walk through the valley of the shadow of death, I will fear no evil: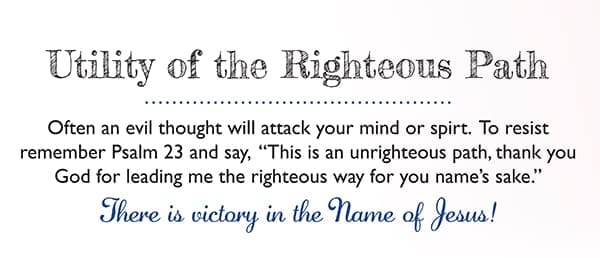 God does not exclude these trials of life but rather stays close by as we walk through them. If the trial ends in death, then He is there to usher the believer into a much better place, a much better life that is eternal.
4 for thou art with me; thy rod and thy staff they comfort me.
A shepherd's rod is the evidence of authority and discipline to the flock. Flocks respond to the rod not only because it can bring discomfort for bad behavior but also can provide protection from marauders. The rod can transform into a staff at the compliance of the flock. A gentle touch on the shoulder will guide. For those who are more aware, the sight of the shepherd gesturing this way or that, even to stop with the staff, is enough. No words can describe the comfort of knowing God's will and following through.
Conflict cycles have different degrees of gravity. Friends can be adversaries, or mortal enemies can be adversaries in the conflict sequence. Whatever the case, God can set the table or, in other words, create a situation where the righteous prevail. When God lays it out on the table, clarity follows. The Bible teaches that members of one's family are adversaries (Micah 7:6) and by drilling down another step, 2 Corinthians 5:1 speaks of our personal house is our body. If that is true, we conflict with close family members and ourselves. God still sets the table, but with a condiment of humility.
The Anointing in Psalm 23
5 Thou preparest a table before me in the presence of mine enemies: thou anointest my head with oil; my cup runneth over.
When one of high rank, especially one of religion or faith, pours oil over the head, it is symbolic of appointment, approval, and, in the case of the Bible, special ability to meet duties and challenges. The overflowing cup portrays confidence. Any time a preacher feels conflict from within the flock, that leader can have every confidence that the next sermon will address the issue after self-examination. You see, the table is set, God pours out the oil, and the message is so good one cannot oppose it.
6 Surely goodness and mercy shall follow me all the days of my life: and I will dwell in the house of the LORD forever.
What a marvelous declaration of faith and hope. Not only is God's goodness and mercy (love in other versions) applied to the speaker's life, but that person has the special grace gift to do the same towards others. To have faith and the assuring hope of eternal life in God's presence is nice, but just think, nothing will be better when it actually happens.
Now then, can one really believe that Psalm 23 is true? The most reliable way to find out is to ask, "God of the Holy Bible, is Psalm 23 true?"…Do you dare? I am convinced He will find some way to provide you with the correct answer. It may come from a comment from your 5-year-old grandchild, a dream, an event, or even a still, quiet voice that is somewhere between a thought and a whisper. Let this be a sign to you; your heart will jump, and your body will tingle when the answer is clearly from the Most High God.
Now then, if you understand the Psalm and believe it is true, it is time for the next step. Pastor Ernie Gruen taught a session at a Bible Conference on praying scripture. He would pick a scripture and tweak it into a prayer. There are prayers of supplication. However, Psalm 23 would be more of a declarative prayer and would go like this: "Lord you are my shepherd, I shall not want. You make me lie down in green pastures, You lead me beside still waters, You restoreth my soul," and so on. Turning the recitation of words into an address to God is most powerful. One can ramp the internalization of God's word by memorizing key passages. In ancient times, adoption was as good as being born into the family. On another level, pause at natural breaks in the scripture and let the Holy Spirit suggest past events or meditative thoughts of understanding that relate to that portion of the Psalm. This functions as an unspeakable spiritual harmony.
Since Psalm 23 is very comprehensive, praying that from the heart with a union of cognitive memory and the Holy Spirit leads to the adoption of said scripture into one's very nature. Aren't you glad that we can be reborn (adopted) into a new nature and everlasting hope…eternal life in God's great mercy?
Get to know the author, Bob Jacobus
Feature Image: Bigstock.com