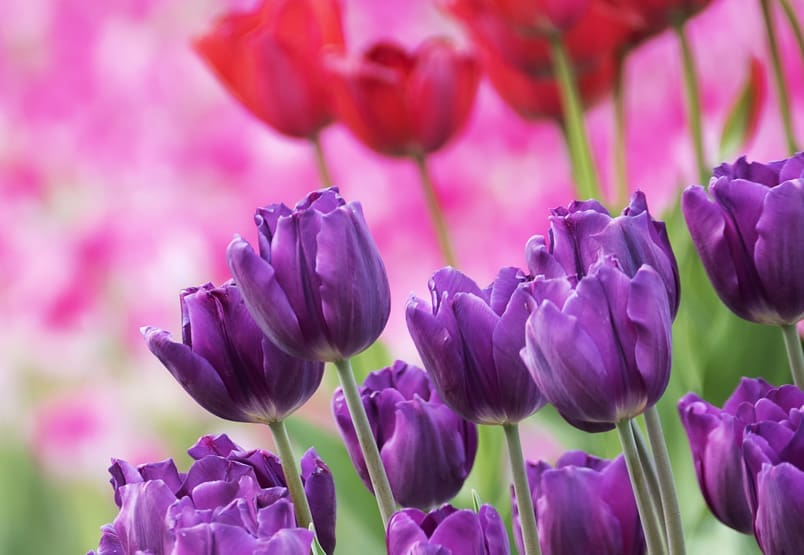 Who doggies! There is some supernatural correction beginning to take place in the Body of Christ. Pardon my use of the southern vernacular, but ya'll better pull them boots on, jump in the pit, and prepare for some muddy people to get clean! Including me because this lesson is a doozy.
xxxxxxxxx
As I sat in church, a flash came across my mind's eye, and I heard, "What does it mean to have ought against no one?" My pastor was teaching on the Holy Spirit and how revival is not just coming but is already here when those words came to my mind.
On the way home, I continued to have the question rolling over and over in my mind. For a few days, the issue was present in my thoughts. Then in an instant, I was arrested in my spirit. It was if a huge lightbulb began to shine on top of my head. This is what the Lord has shown me.
There is no solution on this earth in man's (human) mind that can begin to show the power of Almighty God and how that power has already fixed the world. There is no opinion in a man's mind that can change another's heart. There is no action any man can take that will bring heaven down. Notice, I said man's mind. You see, if man is always doing the work, it will fail!
There is only one way for there to be a solution, a change of heart, and actions that will reveal the kingdom of heaven. That is through believing Jesus Christ died to atone for man's sin and by the infilling of the Holy Spirit.
xxxxxxxxx
God's Solution
The book of John, in chapter 14, chronicles the words of Jesus and how, after He was gone, He would not leave us all alone, but would supply a Comforter, even the Spirit of Truth, to abide with all those who believe on Him. For there to be solutions for your circumstances, for your heart to be made into the soft ground where faith can grow, and for the kingdom to manifest fully in your life, you must be filled with the Holy Spirit and obey. Religion will not let the Spirit of God move. Only a relationship with Jesus Christ will allow the Spirit to move in your life. A word of Truth spoken to a person in that small, still voice can be present in their mind, but they must allow it to move, through faith in the finished works of Christ. They have to believe it came from God then act upon it!
But the Comforter, which is the Holy Ghost, whom the Father will send in my name, he shall teach you all things, and bring all things to your remembrance, whatsoever I have said unto you. Peace I leave with you, my peace I give unto you: not as the world giveth, give I unto you. Let not your heart be troubled, neither let it be afraid.

John 14:26-27 KJV
xxxxxxxxx
God's Truth, Not Man's Opinion
God showed me something in Matthew chapter 5 as I was studying on this question of 'having ought against any.' The insight He showed me began to open up a vision of how the event progressed.
Many read Matthew chapter 5, also known as The Sermon on the Mount, or The Beatitudes Sermon as if Jesus was speaking to the multitudes who had gathered. However, it says in verse one, "And seeing the multitudes, He went up into a mountain." It doesn't mention the multitudes went up with Him, but "when He was set, His disciples came unto Him. And He opened His mouth and taught them"
At the end of the sermon in Matthew 7:28, it now says, "the people (my emphasis) were astonished at His doctrine," not a multitude.
So at the beginning of Matthew 5, there was a multitude of people, His disciples followed Him up, and by the end of the sermon, there was a smaller crowd of people. Let me pose this question…did everyone know who Jesus was and what He looked like? Of course not. There were no photos, no live video being broadcast over the internet showing Him teaching and healing, only word-of-mouth reports. One very poignant moment in scripture bears this out. Because Jesus was Truth, He had to be distinguished from the others implicating He blended in, and had to be pointed out to authorities. The authorities were against Jesus and represented those who did not have a relationship with Him. Or better yet, they represented the world. (See Judus' kiss in Mark 14:43-45) So who other than the disciples came up the mountain? I would suggest all those who knew His voice and were listening for it!
My sheep hear my voice, and I know them, and they follow me: And I give unto them eternal life; and they shall never perish, neither shall any man pluck them out of my hand.

John 10:27-28 KJV

Human opinion is a man thinking their way is right. During Jesus' ministry, the religious crowd and those in political authority, in their own minds, thought they had all the answers. Answers on how to be righteous, holy, and solutions for how to run a country. Or maybe how to conquer the world with their heart's desire. Problem is, they never asked God, who is the Land Owner! They never allowed themselves to believe the Truth Jesus spoke, that He was the Messiah. They were only stewards, ignorant of Truth, who claimed the world as their own. Even Pilate asked Jesus, what is truth? (See verse below) And Jesus had already revealed the answer to him before he asked it, anyone who can hear His voice, knows Truth! Truth had come through the Torah, the first five books of the Hebrew scriptures called the Pentateuch. That's also where Esaias, the prophet, spoke of the day that all flesh will see the salvation of God. When He came as Jesus into the earth, His voice rang out in Truth, and after His death and resurrection, His voice is still heard through scripture and the Holy Spirit! Our God is alive!
Pilate, therefore, said unto him, Art thou a king then? Jesus answered, Thou sayest that I am a king. To this end was I born, and for this cause came I into the world, that I should bear witness unto the truth. Every one that is of the truth heareth my voice. Pilate saith unto him, What is truth? And when he had said this, he went out again unto the Jews, and saith unto them, I find in him no fault at all.

John 18:37-38
Psalm 24 tells us that the earth is the Lord's and the fulness thereof! It also tells us that we are to not lift ourselves, or maybe lift up our own thoughts and words, above God, and come to Him with clean hands and a pure heart.
The earth is the Lord's, and the fulness thereof; the world, and they that dwell therein. For he hath founded it upon the seas, and established it upon the floods. Who shall ascend into the hill of the Lord? or who shall stand in his holy place? He that hath clean hands, and a pure heart; who hath not lifted up his soul unto vanity, nor sworn deceitfully. He shall receive the blessing from the Lord, and righteousness from the God of his salvation. This is the generation of them that seek him, that seek thy face, O Jacob. Selah.

Lift up your heads, O ye gates; and be ye lift up, ye everlasting doors; and the King of glory shall come in. Who is this King of glory? The Lord strong and mighty, the Lord mighty in battle. Lift up your heads, O ye gates; even lift them up, ye everlasting doors; and the King of glory shall come in. Who is this King of glory? The Lord of hosts, he is the King of glory. Selah.

Psalm 24 KJV
How can we keep our focus on what God wants? Go to Him in prayer and ask. Turn off the TV, put down the phone, and put away all those digital gadgets, and go be with the Lord! The pressures of this current age are holding many of God's people down. If they would just listen to Him, the answers to all their problems would be revealed!
Jesus Christ would remove Himself from the crowds and His disciples regularly to be with God, to fellowship with Him, and do and say what He wanted to be accomplished on the earth. Do you know the first time it is mentioned that Jesus prayed? John the Baptist had just baptized many people, and after he baptized Jesus, we see Him praying, in public, quietly to Himself. It was recorded in Luke 3:21-22.
Now when all the people were baptized, it came to pass, that Jesus also being baptized, and praying, the heaven was opened, And the Holy Ghost descended in a bodily shape like a dove upon him, and a voice came from heaven, which said, Thou art my beloved Son; in thee, I am well pleased.

Luke 3:21-22 KJV
xxxxxxxxx
Follow the actions of Jesus – Obedience
So the question remains, what does it mean to have ought against no one?
And when ye stand praying, forgive, if ye have ought against any: that your Father also which is in heaven may forgive you your trespasses. But if ye do not forgive, neither will your Father which is in heaven forgive your trespasses.

Mark 11:25-26 KJV
Now here comes the 'doozy' part of what I learned. Jesus first tells us to forgive. Okay, that's something anyone can kind of relate to but, when you take a closer look at the word forgive, it gives this passage an altogether grander picture then what I ever learned.
I am by no means a scholar of Greek, nor do I claim to be. I am only passing on what I have learned and celebrate anyone with the skills to properly do so!
The word forgive here means to send away, disregard, lay aside, leave, remit, yield up. The image I get is like when you send a bill out. You write the check, put it in an envelope, and you send it off, or you enter your digits and press send. Now, does anyone ever think of that bill again? Do you sit and wait for it to come back? Do you worry that it didn't make it, or do you send it out, knowing it will be taken care of by the mailman, the software program, and any other process needed to complete the transaction? (Notice I am speaking about physical and spiritual planes in this analogy.) Almost everyone I know puts the stamp on, or presses send and literally FORGETS IT! Why? Because it was sent to pay the bill and we trust, in faith, that it was paid in full! We are to remove it from our mind, think about it no more, and replace it with thoughts of the finished works of Christ Jesus!
However, do you sit and brood over something? Do you plot revenge or feel you need to say something to someone about their actions? Do you want to give someone a piece of your mind? Do you think you have the answer to the problem? Do you think you can do it better or only your way is right? Do you think your ministry is better, or maybe that revival isn't happening because they are not doing it your way? Wait, if so, that would be your solution, your opinion, and your chosen action, NOT God's.
Shew…now that's a doozy…but I'm not done yet.

Let's take a look at the word any from Mark 11:25. It is another loaded word! It means any kind of person, every man, any man, anything, anything at all! Church, this is not forgiveness for just those who are believers, like the ones who followed Jesus up on the mountain, it means everyone down below as well! Our mercy must mimic the example set by Christ when He was on the Cross. It must be directed toward each and every kind of a man whether we agree or disagree, are strangers, are nonbelievers, are outwardly showing sinful nature, are of a different political party, or denomination! Being snarky, sarcastic, and making jokes does nothing but show human nature. It contains no solutions, it carries no Truth, and reflects a lack of obedience. Ouch!
Then said Jesus, Father, forgive them; for they know not what they do. And they parted his raiment and cast lots.

Luke 23:34 KJV
The word forgive means the same in the verse above, and it is the only time Jesus ever said, "forgive them, for they know not what they do."
Now, God already knew there would be FaceBook and Twitter, and all the others. He always has been, still is, and always will be, so none of this took Him by surprise. He did equip us through Christ Jesus to receive His mercy new each morning, and try to do better today. That does not, however, give us a license to willfully sin, but we are to earnestly seek His Kingdom each day.
Jesus makes intercession, constantly praying on our behalf. God knew our sin nature was too strong to overcome in our fallen state and made provision through the spoken Word and the Blood of Christ Jesus as He was on the Cross.
Sadly, social media platforms have given each generation alive now, a sure-fire way of placating to our humanity. These platforms have given each of us a public place to showcase to the world how much, or how little we revere God and the price He paid for us to have eternal life.
Jesus cried and said, He that believeth on me, believeth not on me, but on him that sent me. And he that seeth me seeth him that sent me. I am come a light into the world, that whosoever believeth on me should not abide in darkness. And if any man hear my words, and believe not, I judge him not: for I came not to judge the world, but to save the world. He that rejecteth me, and receiveth not my words, hath one that judgeth him: the word that I have spoken, the same shall judge him in the last day. For I have not spoken of myself; but the Father which sent me, he gave me a commandment, what I should say, and what I should speak. And I know that his commandment is life everlasting: whatsoever I speak therefore, even as the Father said unto me, so I speak.

John 12:44-50 KJV
xxxxxxxxx
Not having ought against another means you give honor and glory to God by forgiving them, and that He can make it right in their life! You trust Him to tell you what to do and what to say. You pray, hold your tongue, do not speak against them unless you are advised to do so by the Holy Spirit. This is what Jesus did! If you are not speaking the word of God or what the Holy Spirit directs you to say, you are speaking out of a carnal mind. And if you read my article in the December-January 2020 issue Who is the Enemy of God? you would know that the enemy of God is the carnal mind.
There have been moments in our history when a few people such as Smith Wigglesworth, Oral Roberts, and Katherine Kuhlmann gave way to the Holy Spirit fully and manifested miracles in His name. This gives me hope that soon and very soon, others will set aside their carnal nature and bring an atmosphere of Heaven where they are, and great and wondrous miracles will be seen again!
When we are free from the prison of the carnal mind, through renewing our mind in what the Word of Truth says, and focus on God's plans through the Holy Spirit, that is when miracles manifest in our presence. They are happening! That is when healing reveals itself–in the physical realm. And, that is when the atmosphere is ready to receive God's revival of Truth for all to see upon the land God gave to man.
Feature images: Bigstock.com | Unless otherwise attributed, scripture quotations are taken from the KING JAMES VERSION of the Bible.