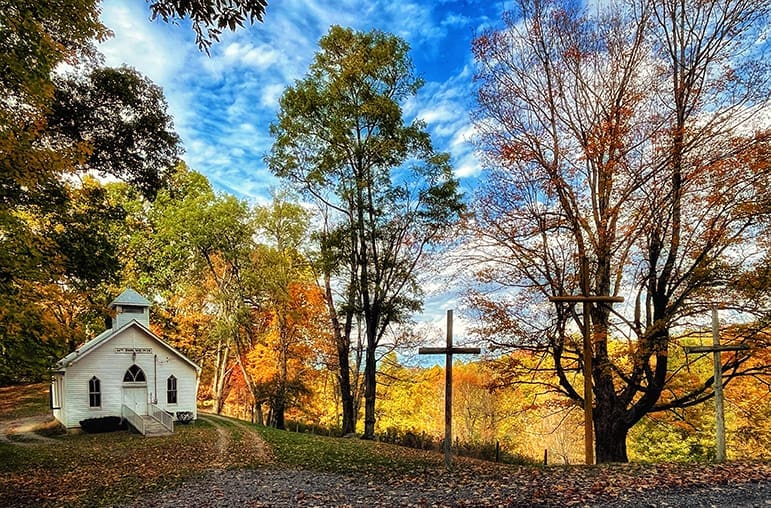 Born in England, I immigrated to America in June 1954 with my parents and two brothers, and we settled in New Martinsville, WV, to be near my sister. As my oldest sibling, she married a GI (American soldier) after World War II. In this small town of 12,000 people, we were different, even a novelty in some respects. I can't tell you how many times I heard an expression like, "you're one of the English boys that moved to town?" I also heard nasty comments like "stupid limey" and "go back to where you came from." But, overall, most people, even kids, were very welcoming. It was harder on me than the rest of the family, being the youngest and at a very impressionable age. One of the most challenging days was my first day of school, where I wore my English school shorts (see photo). We wore uniforms to school in England in those days. In 1954, American kids definitely did not wear shorts to school, which wouldn't take place until decades later.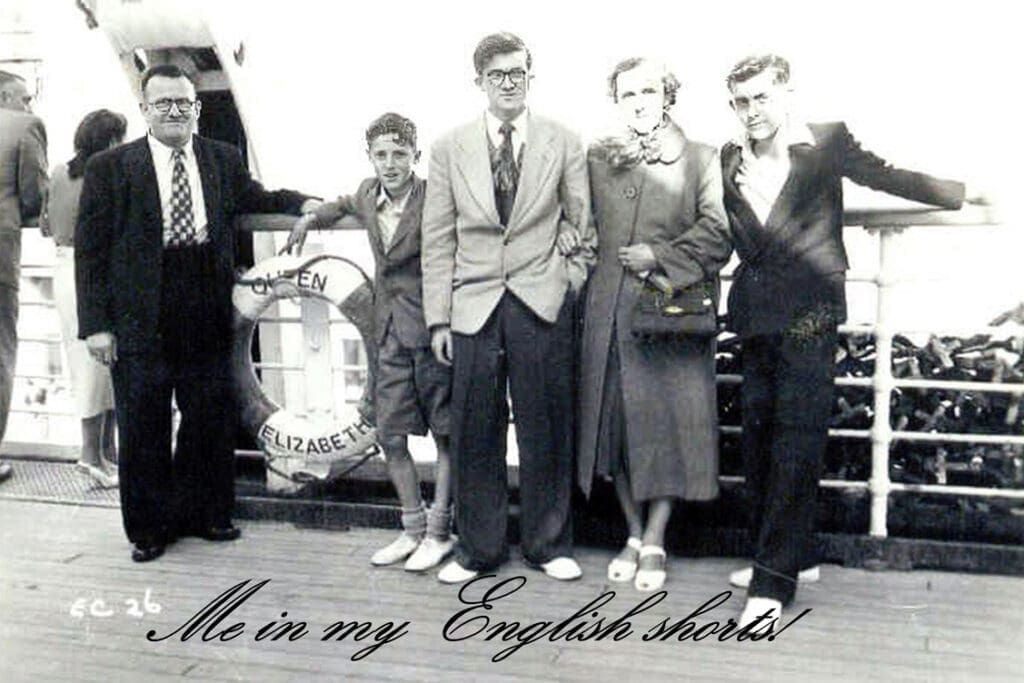 Consequently, I stood out like a sore thumb and had to endure a lot of kidding, not all good-natured. When I went home, I told my parents emphatically that I was never going back there! Somehow, a pair of 'blue jeans' magically appeared, and I was coaxed into returning the next day, which I dreaded. Those were the days when shops, especially clothing stores, closed at 4:30 p.m. While it was easy to change my wardrobe to look like everyone else, it wasn't as easy to change my English accent and language, e.g., instead of trucks, I would say lorries. I was constantly laughed at and mimicked over my accent and my expressions. It did get old, to put it mildly! So, I put my mind to rid myself of my British dialect. I did such an excellent job; I can't even fake an English accent today. Eventually, I looked and sounded American. Occasionally, those who are good at understanding dialects have asked if I were a Canadian. Also, I have been back home to England many times and have had relatives remark how I no longer sounded English. The funniest proof of my complete transformation occurred in Scotland in the late 1980s. I was in St. Andrews to play golf, of course. (St. Andrews Links is the oldest golf course in the world in Fife, Scotland, UK.) After the round, I was browsing an antique shop, and I asked the shop owner if she could do any better on an item that caught my eye. She remarked, "You Americans are all alike, always wanting something for nothing." I smiled to myself, thanked her, and left, keeping my "not so nice" retort to myself.
Live a Life Worthy of the Lord
Fast forward almost 60 years to when I was saved, and I was at another crossroads: I knew, and God knew; how would anyone else know? This was the question that I thought about for a while. I wrote last time about being in a dense worldly fog, living a selfish "it's all about me" lifestyle, and then having God open the eyes of my heart, which changed everything about my life. A major change has never bothered me as I learned early in life how to adjust to almost any situation. In those early days in New Martinsville, I developed a resiliency to discern my environment and adapt appropriately. I even learned how to thrive in new surroundings and circumstances, which served me well over the years. When I committed my life to Jesus, all that changed: I am no longer in control, determining my destiny because I turned that over to the Holy Spirit and began a journey to please God. I had no idea what it meant to walk with Jesus, where it would take me, or what was required of me. But I put my trust in Him and have never looked back nor regretted it!
It took seventy years for me to get it, to understand that God had a purpose for me. Looking back, I can see God was in my life many times, watching over me, blessing me, and calling me. But I was so strong-minded or comfortable in what I was doing that I didn't pick up on the overtures. I am beyond grateful that He was so patient in waiting for me to see the light, and maybe that was part of the plan all along. I do know that I am a living testimony that it is never too late to start a walk with Jesus and to live the life He had planned for you.
As mentioned in previous testimonies, I did my best to live a retirement life of leisure through golfing, fishing, traveling, gardening, and such. It turns out God had other plans, and He was going to get my attention this time: He did! Out of nowhere came tennis elbow in both arms that were so bad a specialist at Ruby Memorial Hospital in Morgantown put me on total rest for six months. Do you know how difficult it is to not be able to use your arms for that long? Trust me, it is almost impossible. Golf, fishing, gardening, etc., came to an abrupt halt. About the only good thing is it got me out of vacuuming and other housework. Fortunately, the lengthy complete rest worked, and with physical therapy, I was able to resume my normal activities. When I started to work on my golf game again, putting–always one of my strengths–completely left me. How could something I could be that good at suddenly disappear? It did, and I could not recapture the skill as hard as I tried. It was so frustrating to the point where I feared a three-foot putt. With that, I lost my golf game and became very bitter, causing me to not be very fun to be around. Fortunately, it and other life circumstances led me to the cross, where God opened the eyes of my heart, and I gave my life to Jesus. Since then, I happily try to please Him.
Pleasing God = Faith
"How do you please God?" is a question I asked early in my walk and one I have asked myself many times because I want to ensure I am fulfilling His purpose for me. I am comforted by Hebrews 11:6 (NIV) "And without faith, it is impossible to please God because anyone who comes to Him must believe that He exists and that He rewards those who earnestly seek Him." I'm comforted because I know He exists; He sent His son Jesus to die for my sins and rose from the dead to give me everlasting life. These beliefs establish my faith. But there's more. I have learned that faith is an action verb; we must apply it in our daily living and serving. Paul writes "Do not lack diligence in zeal: be fervent in Spirit, serve the Lord" (Romans 12:11 CSB).* When I was saved, God dealt me a measure of faith, He called me according to His purpose (not my own imaginations), and He called me to grow as I serve Him. Peter stresses our need to grow in the grace and our knowledge of Christ (2 Peter 3:18) and in our spiritual traits (2 Peter 1:5-7). I've personally learned you please God by applying and growing your faith. If you don't believe me, listen to more of what the Apostles Peter and Paul have to say. Peter says, "For if you possess these qualities in increasing measure, they will keep you from being ineffective and unproductive in your knowledge of our Lord Jesus Christ" (2 Peter 1:8 NIV). And Paul reiterates that you must grow "so that you may walk in a manner worthy of the Lord and may please Him in every way: bearing fruit in every good work, growing in the knowledge of God" (Colossians 1:10 NIV).
Early in my journey, I learned that God called me for a greater purpose than simply to live a leisurely life of retirement. In essence, that purpose was my remaining life's mission. As a retired military man, I understand the concept of mission. When you are in the military, accomplishing your mission is yours and your unit's main priority. The same applies to serving the Lord; our individual missions are the reason for our existence. Serving Him had to become my top priority. So, what is my mission? I believe it is "Revealing God's Glory." I also believe He gave me special gifts and a focus for that mission: my ability to organize, my passion for photography, my writing ability, and my love of gardening. Paul says, "for we are God's fellow workers" (1 Corinthians 3:9 NKJV). And his words to the Ephesians best sum up our calling: "For we are His workmanship, created in Christ Jesus for good works, which God prepared beforehand that we should walk in them" (Ephesians 2:10 NKJV). To me, it became clear that God had work for me to do as He does for all Christians.
Mission: Live a Life Worthy of the Lord
One's mission is not a sidebar, short-time activity from our day-to-day life. It is not part-time work either to be squeezed in here and there. It should be our life focus upon which we grow our faith. Tying my mission back to my faith discussion, I believe I can best please God by using my gifts for my particular mission, "Revealing God's Glory." Earlier, I highlighted earnestly and diligence when discussing faith. These are action words that indicate that one's mission is not something easy: missions are hard to accomplish and take tremendous focus, time, and energy. Jesus tells us to take up our cross and follow Him daily. You can read about it in Luke 9:23, as Jesus is very clear on that. This command doesn't sound like it is for the faint of heart. It isn't. It is for the Holy Spirit filled heart, those whom He has called and saved. When I think about the difficult things I have done in my life, they all require considerable effort, diligence, dedicated focus, and perseverance. Mediocre effort rarely will cut it. It takes earnest pursuit. Where I stayed focused on the goal, the results were noteworthy. I fell far short of the target when I did not and let other things get in the way. Oh yes, in our busy world, it is easy to get distracted. Even now, I can still fall prey to other things. Thankfully with Jesus being my center of attention, He keeps me focused, ever vigilant, and leads me back to His path for me.
So here I sit, ten years into my walk with Him. I am so thankful He opened my eyes to my guiding 2022 scripture verse earlier this year, "walk worthy of God who calls you into His kingdom and Glory" (1 Thessalonians 2:12). It has allowed me to think about my walk, faith, and service throughout the year and inspired my recent testimonies, including this one. I recently turned 80, and some of the things I have done over the past ten years are becoming much more difficult for me to do. I will eventually need to make some changes in how I serve Him. I won't fret about that as I'll let God guide me where He wants me and how I can still serve Him, and I hope with earnestness and diligence. There are those underlined words again reminding us that serving Him requires effort. As I move into another decade of service, I look forward to trying to perfect my faith. Paul wrote to the Thessalonians about "perfecting that what is lacking in (their) faith" (1 Thessalonians 3:10). I believe that is as important for me and all Christians today as it was centuries ago. I also believe it is a great way to "keep (us) from being ineffective and unproductive" in pleasing God.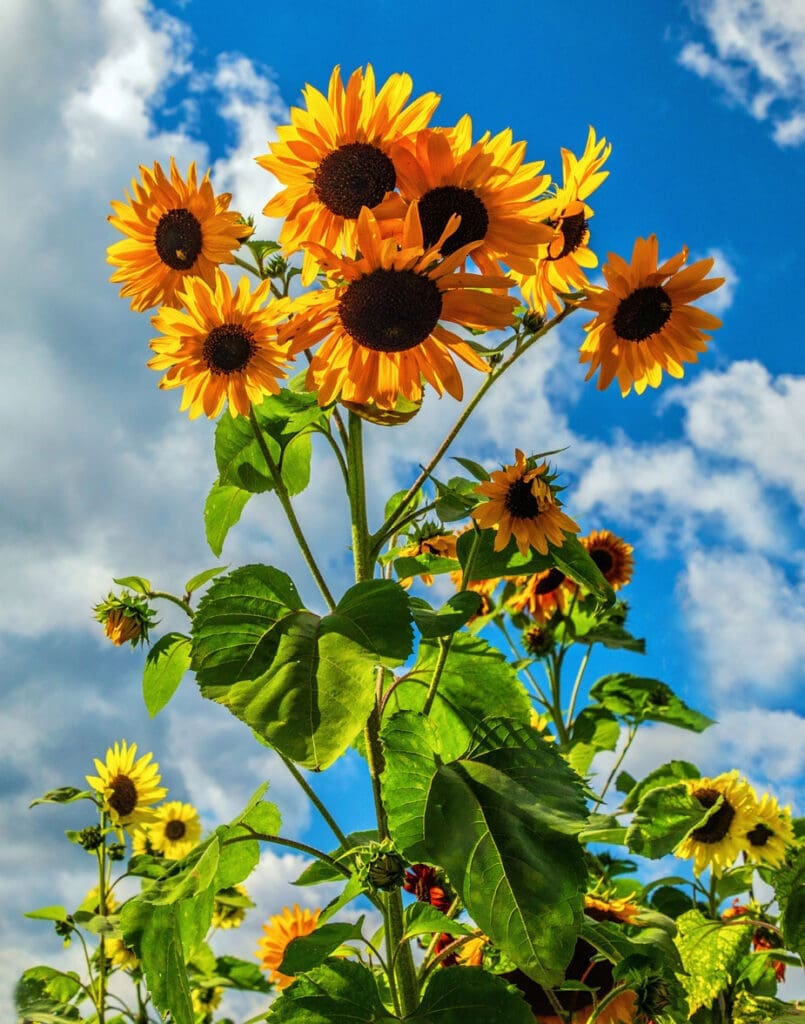 As I pursue my mission and try to live a life that pleases and glorifies Him, I no longer worry about fitting in as I did in my youth living in New Martinsville. I have no desire to be noticed, only to serve. I realize Christians have a responsibility, "to conduct ourselves in the world in simplicity and godly sincerity not with fleshy wisdom but by the grace of God" (2 Corinthians 1:12 NKJV). Spiritual pride and fake spirituality will destroy one's effectiveness and productivity in serving the Lord. As I serve Him, I try to remind myself to let His light shine through for His honor and glory, and not mine, as we didn't get called to glorify ourselves.
God bless each of you, and have a wonderful Thanksgiving. I pray that you try to take some time during the busy seasons ahead to see if there is anything you need to do to perfect your faith to make your walk more worthy of Him. If you do not know Jesus personally and would like to, seek out a pastor or a friend you know who has a strong faith. It will be the best Christmas present you will ever receive.
Feature Images: © Alan Tucker | THE HOLY BIBLE, NEW INTERNATIONAL VERSION®, NIV® Copyright © 1973, 1978, 1984, 2011 by Biblica, Inc.® Used by permission. All rights reserved worldwide. | Scripture quotations marked NKJV are taken from the New King James Version®. Copyright © 1982 by Thomas Nelson. Used by permission. All rights reserved. | * Scripture quotations marked CSB have been taken from the Christian Standard Bible®, Copyright © 2017 by Holman Bible Publishers. Used by permission. Christian Standard Bible® and CSB® are federally registered trademarks of Holman Bible Publishers.