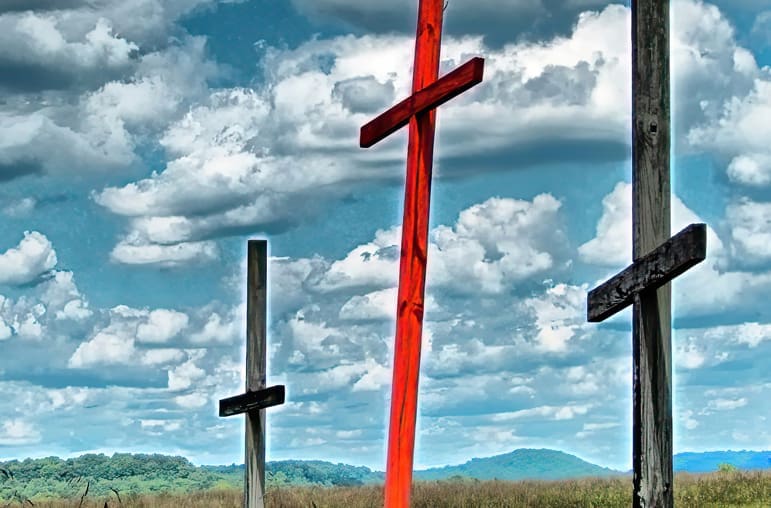 In the summer of 1998, I finally realized one of my dreams: I got to play at the famous Pebble Beach Golf Links in California. If you have followed my past testimonies, you know that golf was my life at one time. It consumed me. A friend even wrote a song about me once called "Addicted to Golf." Sadly, the experience of playing Pebble Beach was underwhelming as the golf course was under major repair and in terrible shape. My friend Gregg and I couldn't even play the iconic 18th hole as it was closed for an annual car show for the rich and famous. Needless to say, it was a great disappointment.
"I pray that the eyes of your heart may be enlightened so that you may know what is the hope of his calling…"

Ephesians 1:18 (NIV)
As we played, adding insult to injury, low-hanging clouds began to roll in, and a fog bank began to approach; think cold and dreary. As we finished, the car show was breaking up, and people were heading to their transportation. Lots of folks had been bused in. We grabbed a bite to eat and took our time hanging around the clubhouse, checking out Pebble's golf history. That was a mistake.
When we went to our rental car to return to San Francisco for a technology convention starting the next day, ours was one of the few cars still in the lot, and the Monterrey Peninsula had become totally engulfed in dense fog. Remembering the curvy descent down a densely wooded hillside, we knew it would be tricky to get back to the main road. That was an understatement! 'Lost' best described our predicament. A couple times, we ended up at the same fork in the road even though we took both forks to no avail. We thought we were staying the night in the car when we saw some headlights (fog lights) turn into a lane up the road. We followed the vehicle into a private street that came to a halt outside a beautiful house. I parked the car and walked up to this tiny lady who must have been in her mid-80s. I told her our predicament, and she said, "it happens frequently on the Peninsula." She started to tell me directions and then said, I'll lead you out," and so she did. She was so sweet and accommodating, and she saved the day. Otherwise, we wouldn't have made it back to San Francisco that evening, and I wouldn't have been able to give my presentation the following morning. As we were driving back, Gregg jokingly said something to the effect, "Al, promise me something, don't ever tell this story to anyone. We'll never hear the end of it." We both laughed.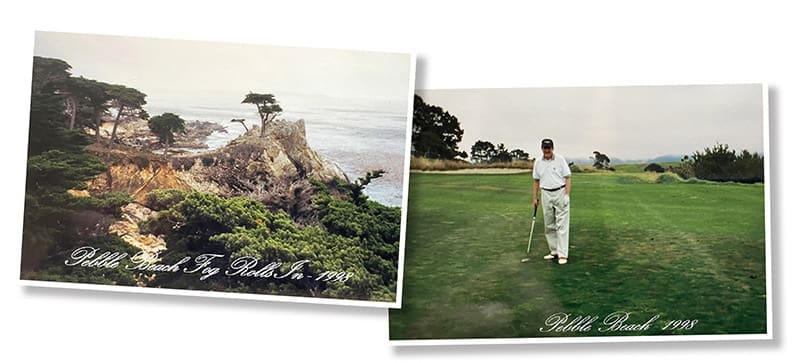 Last time, I shared how my walk with God is rooted in His Word. You might remember me quoting Billy Graham, who said the Bible is a 'necessity' when he wrote, "You cannot grow spiritually strong without it." I firmly believe that to be true. Before being saved, I was much like my story above. I was lost in the dense fog of this world. I did not know God, and I was blind to His glory. Frankly, I found the Bible boring. It turns out I had significant heart problems; first and foremost, it was spiritual heart disease. My physical disease surfaced a few years later. There are similarities between the two, though. While my physical heart had three blocked arteries caused by plaque buildup, spiritually, my heart had been hardened by a lifetime of living for myself, being very prideful, and pursuing worldly things. Too many things at that, and I was probably a pretty decent guy. (How's that for pride?) But I now know I lacked Godly grace and mercy; I was very impatient and judgmental (still working on that); I could easily get caught up in petty quarrels and harbor grudges with the best of them. It isn't a pretty picture when you remove the veneer of who you think you are. All this worldly fog was like the plaque that clogged my natural arteries and made physical breathing difficult: It made me totally incapable of spiritual discernment. Like on that foggy Monterrey Peninsula road, I was 'lost.' Thankfully, one October 2012 morning at a fellowship Friday Bible study, when I was so angry at God, a friend approached me in my darkness with a light that cuts through the fog and said, "Take it to Jesus." I did, and I subsequently surrendered my life to Him. It "opened the eyes of my heart," and I never want to go back.
Looking back at that time, I am so thankful that He loved me so much that He didn't give up on seeking me, a 70-year-old man. Prior to being saved, the fog of my worldly life blinded me from seeing God, His mercy, His grace, and His power! I was like the people Jesus referenced in Matthew 13:13, "I could see but did not see, I could hear but did not hear, neither did I understand" (Modified to apply to me). Being too consumed with my own needs and desires, I didn't make choices based on faith in God. Until He opened the eyes of my heart and enlightened me, I had the foolish notion that things of this life were more important. I have since learned that worldly values and the things of this world distract and draw me away from God. Jesus tells us so in Matthew 6:24, "No man can serve two masters: either he will hate the one, and love the other; or he will hold to the one, and despise the other. You can't serve God and mammon," (or riches/wealth/money and, in my case, golf).
Paul's words to the Ephesians have encouraged me in my walk with the Lord. "I keep asking that the God of our Lord Jesus Christ, the glorious Father, may give you the Spirit of wisdom and revelation, so that you may know him better. I pray that the eyes of your heart may be enlightened in order that you may know the hope to which he has called you, the riches of his glorious inheritance in his holy people." (Ephesians 1:17-18 NIV) While physical sight is a gift from God that enriches our daily lives, so much more so is spiritual sight. It softens our heart, making it (my heart) receptive to Him, which has allowed me to understand and embrace His Word. It truly enlightens my walk with Him, cutting through the worldly fog that could distract me from my calling. I find it so exciting, so enriching to have my spiritual blinders removed, allowing me to see God and have the hope of His calling. I am also very grateful that He has "created in me a clean heart and renewed a right spirit within me." (Psalm 51:10, modified to apply to me.) With that said, I, more than anyone, realize that I am not perfect and have a lot of spiritual maturing to do. But I've got the best caddie ever, Jesus, and I'm trying to let Him call all the shots. As my friend Gregg would say, it doesn't get any better than that.
I'll close this testimony with a suggestion to look up the lyrics of the wonderful worship song written by Paul Baloche and released on his album of the same name in 2000 called, "Open the Eyes of My Heart." It is based on my testimony's key scripture verse Ephesians 1:18. I have liked it since I first heard it several years ago and am always happy when we sing it in church. Before being saved, it was just a feel-good song to sing. With an enlightened heart, it now means so much more. When I sing it today, it is more like a prayer than just a song as I realize I need more and more of Him if I am going to continue to grow and answer His calling. If you don't know Jesus as your Lord and Savior, I pray that He will open the eyes of your heart as He did mine. Next time, I will share specific ways in which the opening of the eyes of my heart has helped me in my walk with the Lord. Until then, have a blessed summer.
Feature Images: © Alan Tucker | THE HOLY BIBLE, NEW INTERNATIONAL VERSION®, NIV® Copyright © 1973, 1978, 1984, 2011 by Biblica, Inc.® Used by permission. All rights reserved worldwide.