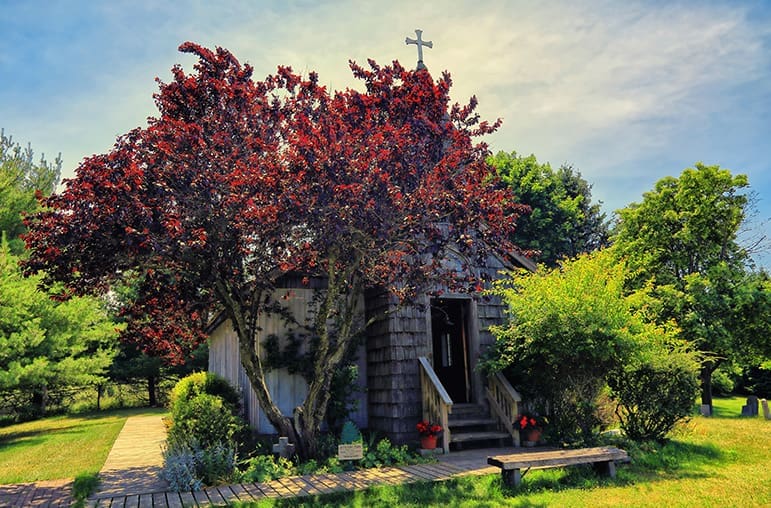 I stood there in remorse, ashamed that I could have acted so disgracefully! I experienced this emotion last May (2022) when my wife had an eye doctor's appointment at the West Virginia University Eye Institute in Morgantown. Those doctor's visits always seem to run long, so to put in my time waiting, I decided to drive over to see if the place where we lived in the mid-1960s when I was going to WVU was still there. It was a small basement apartment that cost us a whopping $28.50 per month. While several houses had been torn down over the years, to my surprise, our place was still standing. I parked on the street above and walked down the narrow steps and walkway to the back of the house. There it was, our meager basement apartment. Its porch had been increased, and the original siding had been replaced. Standing there brought back a flood of memories. There was the time my mother-in-law came to attend the WVU – Penn State game. It was the only college game Mom ever saw in person. Unfortunately, we got beat–badly at that.
There was another time when we were going to the car. It was a very icy morning and the car was parked on the steep slope on a side street. I managed to get to the car and told Liva, come on, I'll catch you. I didn't, and she went sliding by, but with no harm done. And then there was the time when we could be a refuge for family friends whose daughter was the national poster child for Cystic Fibrosis. Mindy was very ill at the WVU Hospital, and our friends needed a place to rest, which we could provide. Sadly, that courageous little girl did not survive this hospital stay. Like most homes, our tiny apartment provided many happy occasions and a few sad ones.
As I stood there reminiscing about those days, I looked around the small yard and suddenly became filled with guilt. Our sloping yard had a small planting of roses in the middle. They were long gone and now were replaced by some out-of-control shrubbery. It was my responsibility to maintain the yard back then. However, it wasn't high on my priority, plus pushing that old-style push mower around wasn't fun. The grass would often get high, and the weeds would grow tall, obscuring the roses. The upstairs tenants, a much older couple, often fussed at me about mowing the yard. I would ignore them. One weekend we returned home after being away to find the grass and weeds cut. I became angry, so I raked up the debris, took it to his porch, and dumped it in front of his screen door, probably muttering, "There, take that and stay out of my yard!"
How immature and spiteful! I'm sure I was proud of "showing him." It saddens me to think I could have been so nasty and hurtful. You would think I wasn't a churchgoer in those days. But I was. My problem back then was I only knew about Jesus and didn't know Him personally as my Savior. So, my little side trip to kill some time while waiting on my wife turned out to be a painful reminder of who I was, a hypocrite. I clearly didn't please God with integrity that day. But I am glad I went because I think He wanted to remind me of how important it is to show grace no matter the situation.
In the last edition of Glory Magazine, I wrote about trying to use God's gift of Grace and the unique talents He gave me to the fullest in serving and glorifying Him. Easter may have come and gone, but the need to serve Him hasn't. In fact, it is more important! Like everyone else, I have been allotted so much time "to redeem" trying to please God. Two of those months are gone forever since the last edition, never to be re-lived. I was 80 years and 7 months when I wrote my previous testimony; now, I am 80 years and 9 months. When I look at the past two months, I see where I have tried to find opportunities to serve Him and to continue to try to grow in Grace (2 Peter 3:18). It does take diligence and perseverance! I stumble occasionally and get frustrated, but I am trying to use those failures for learning and growth. That's why the memory of my past failure regarding the grass and weeds incident was so useful to me. We are going to falter and make mistakes; at least I am. Today with the Holy Spirit's help, I'm learning to grow from them.
I have been reading the Old Testament recently, and in doing so, I am reminded of how much I appreciate David's example. Even though he loved God with his whole heart, he stumbled quite a bit, sometimes epically! But he always repented and rededicated himself to serving the Lord, praising Him throughout and exalting His glory. I'm currently working my way through Chronicles, which are not the easiest books to read. I prefer one of the Gospels or Paul's letters anytime, but I learn so much wisdom from the early Saints and from God's work through them. Even in Chronicles, God's wisdom comes through.
As I have thought more about redeeming my allotted time, how I do that has taken on a greater sense of urgency. In earlier articles, I have written about my search for God's purpose in my life and how I feel that revealing His Glory is one of His purposes for me. But I have learned that how we live our lives for Him is just as important as the works. You cannot be a hypocrite if you want to influence someone positively and steer them to the Lord. That's where integrity takes center stage. We all have our understanding of that term which deals with the quality of being honest and possessing a strong moral backbone. Integrity is one of those things you either have or don't. You can't have just "a little bit of integrity." That's the same as saying one is a "little bit honest."
Integrity is a precious commodity; it requires doing the right thing in all circumstances. When I was in the Air Force, my wing commander (top officer on base) invited me to play in a golf tournament with his two sons, who were home from college for the summer. It was a team event based on all four of us hitting from the same spot each time and then selecting the best shot to determine where we would hit the next shot. That applied also on the green, and you recorded the score for the hole when the putt was made. We had about a twenty-foot putt for a birdie early in the round. The first son attempted his putt, which went right up by the hole. He walked up and started to knock it in.
I shouted, "Don't!" as we had three more attempts to make the birdie. I was too late, and he tapped it in. I told them we had to take the par and move to the next hole. Colonel C said why? I explained the rule, to which he replied, who is going to know? I said we will. There was an uncomfortable pause when one of the boys said, "He's right, Dad," and his words helped diffuse the moment. Fortunately, we played well the rest of the way and won the tournament. It's not always comfortable doing the right thing. I have had many of those moments in my professional career. I am sure there were times when I could have handled things much better, but for the most part, I believe trying to do the right thing served me well.
When you get saved, you learn or should learn, that integrity is the very fabric of being a Christian. You are no longer living per what you think or what society tells you is right or wrong. There is only one measure: what God expects of you. It is all spelled out in the Bible, the only true source of His Word. It is a big book and can seem very daunting. But study it, and you will begin to grow, strengthening your spiritual integrity. I quickly learned I was not on my own. There was something different about me. I was seeing and doing things differently, old motivations and feelings disappeared, and I could feel myself wanting more and more of this new life in Jesus. I now realize that the Holy Spirit poured into me when I crossed that threshold into His kingdom. I didn't grasp everything about what God expected of me all at once. But I have studied individually and in groups, surrounded myself with Christian mentors, listened attentively to those who love the Lord, sought God's guidance in prayer, and tried to apply what I learned. I'm still a work in progress. But I love the way He works in me, and I love trying to please Him, which Paul stressed to the Ephesians and Corinthians should be our primary goal in life.
I have always thought about integrity in terms of being honest, loyal, reliable, and trustworthy, all of which have been of major importance to me in my life and to the organizations to which I belonged. They still are, even in my Christian walk. However, I have learned there is a greater meaning to the concept of spiritual integrity. It brings heightened responsibility to one's Christian life. I have listened to many sermons, read many devotionals, participated in group studies, and determined it is the bedrock of being a Christian. I found several areas of consistency across those avenues of learning, and each has been very useful in my walk with Jesus. I call them the "Five G's." This is not some 1950's or 60's rock group nor some communication network capability (i.e., 5G). They are five intertwined Godly areas that, for me, capture the essence of spiritual integrity as I seek to please Him. I call them God, Grace, Generosity, Gentleness, and Glory. We will begin this testimony by examining the first two "G's," God and Grace. Next time, we will explore the other three. I will not be going into an in-depth discussion on each area. First, I am not qualified to do so, and I believe each person should study and pray about the concept itself, and in doing so, God will reveal what He expects of you. However, I hope my learning journey will inspire you to seek how better to please Him.
Everything begins with God, what He expects, and what He commands, no matter the situation. We are told first and foremost to "Love the Lord your God with all your heart and with all your soul and with all your mind and with all your strength" (Mark 12:30 NIV). Jesus said, "If you love me, you will keep my commandments" (John 14:15 ESV). Very simply, God calls us to live by His ways, not by our own devices nor by how society tells us. I have learned that these are not suggestions; they are His standards upon which I should build my life. Billy Graham said when we live by these truths, we possess integrity.
The bottom line is it all boils down to obedience to God's Word, His Truth, which clearly tells me that His priorities must be my priorities. I know I will never be like Daniel or Joseph–the one with the coat of many colors–who were both seemingly without blemish in their obedience. But I am trying to be obedient and grateful for His Grace and mercy where and when I fall short. Peter reminds us that the devil is on the prowl like a lion looking for someone to devour (1 Peter 5:8), indicating that he would like nothing better than for us to compromise our integrity. The good news is God does give me the strength to build and maintain my integrity. A key for me is to constantly ask Him to test my heart so I can determine if I'm doing what I should do to please him. This leads to my second foundational piece on what I have learned about integrity. It is a special gift from God reserved only for His children. It is called Grace.
Thinking of the uniqueness of Grace, I am reminded of an old Seinfeld episode in which Elaine was interviewing for a position at an upscale women's clothing store. Somehow, during the interview, which was not going well for Elaine, Jackie Onassis' name came up. The interviewer mentioned that Jackie had this air of grace about her, meaning she was very graceful, which is different from God's Grace. To which Elaine threw her head back slightly and remarked, "I like to think I have a little bit of grace." The interviewer arrogantly replied, "Miss, you can't just have a little bit of grace, you either have grace or you don't, and I am sorry you aren't suitable for the position." Elaine angrily retorted that, "She never had grace and never wanted grace in the first place." It turns out that God's Grace is just like that; you either have it or you don't, and you only receive it by committing your life to Christ.
Redeeming Grace
I believe that living an obedient life with integrity is impossible without God's Grace. We are beyond blessed that "God so loved the world He gave His one and only Son, that whoever believes in Him shall not perish but have eternal life" (John 3:16 NIV). While none of us deserved it, nor could we earn it, no one is disqualified from His Grace. Just think about that, it is available to everyone. That is an amazingly loving God. I am living proof that He doesn't give up on pursuing you, either. I drifted for seventy years before God's Grace found me, for which I am eternally grateful. There is hope for everyone. If you are reading this and not saved, He is pursuing you. He wants to share His Grace with you. He freely gives it to all who believe Jesus died for their sins and rose from the dead to give them eternal life, including you and me. Although Grace is totally undeserved and unmerited, it is the bridge or requirement that allows us to build a relationship with Him based on integrity. We can only receive His Grace through faith: "For it is by Grace you have been saved, through faith—and this is not from yourselves, it is the gift of God not by works so that no one can boast" (Ephesians 2: 8-9). Billy Graham says, "Faith is simply the channel through which God's Grace to us is received." Once received, Grace truly is amazing, not only because it saves but also equips each child of God to think and act in the way He would want. I can attest to this as it has allowed me to repeatedly experience His Grace working through me. Resulting in Grace being another foundational piece upon which my integrity is built.
I have much more to share on integrity and how it has enriched my life. We still have three more "G's" to cover, which I hope will reveal what and who guides me in my walk with the Lord as I try to please Him and reveal His glory. Today, I wanted to introduce my take on integrity as I have gleaned from His many teachings. I hope it gives you an inkling of how God is working in my life. Until next time, two months from now, allow God to test your heart to see if He is pleased.
God Bless and Happy Redeeming!
Main Feature Image: White Pine Chapel, White Pine, MI © Alan Tucker; additional photos © Alan Tucker; | THE HOLY BIBLE, NEW INTERNATIONAL VERSION®, NIV® Copyright © 1973, 1978, 1984, 2011 by Biblica, Inc.® Used by permission. All rights reserved worldwide.