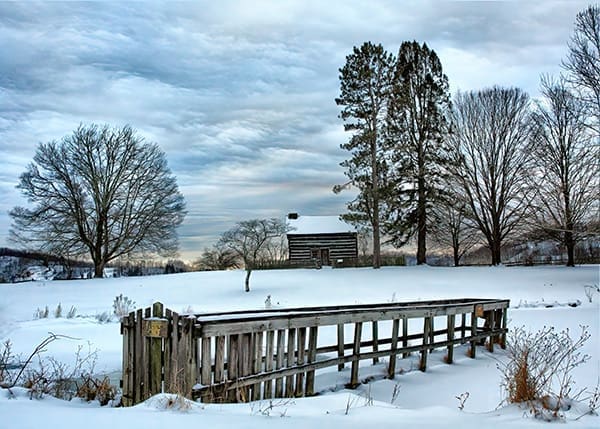 When you read this Revealing God's Glory article, we will be in the Advent Season, awaiting Christmas, the day we celebrate when God sent His perfect gift, Jesus, into this world. Before being saved, if you asked me what my most perfect or memorable gift was, I would tell you it was the largest orange I had ever seen. That was in 1948, and I was only six at the time living in post-World War II in Southwestern England, where times were still challenging, and food availability was in short supply. We all had food ration cards which helped us survive those difficult days, and I still have mine. Until that joyful Christmas morning, I had never eaten an orange or a banana, for that matter. When I awakened, I rushed to the end of my bed to get my Christmas stocking. Much to my delight, there it was, but it looked somewhat different, bulging at the bottom. What could it be? It seemed so heavy, and I couldn't wait to find out. I quickly dumped the contents of nuts, toffees, hard candy, etc., on the bed, and then…it rolled out; the most beautiful sight I had ever seen, a massive orange. I am told I ate the whole thing right then, rind and all. I am sure I had the most delightful smile of joy on my face. The orange was a gift from my Aunt Flo, my dad's oldest sister, and 74 years later, I still get tears in my eyes when I think of her kindness. I am sure my reaction made Aunt Flo's Christmas too. She stayed with us that year, and for the following week, I woke up each day to find another orange by my bed. That's a kind of love that spans a lifetime.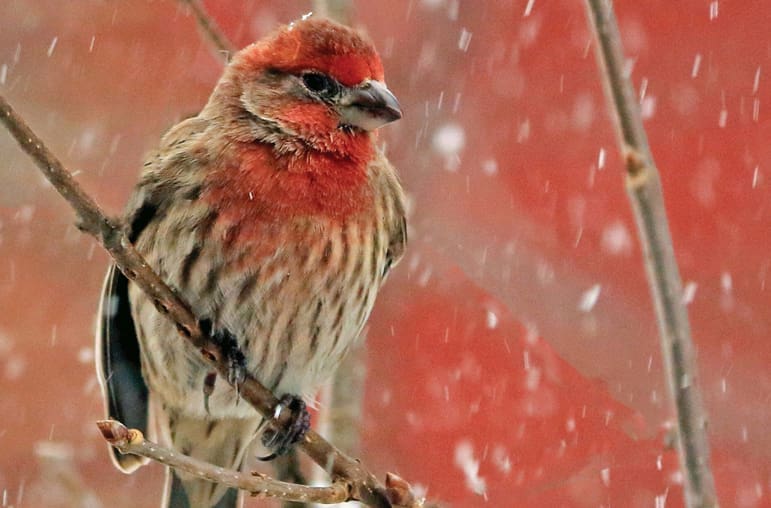 Revealing God's Glory Today
Today, if you asked me what the most perfect gift I have ever received was? Without hesitancy, I would say Jesus. I have this incredible joy that stems from being saved and personally knowing Him. It is more than a lifetime gift; it spans eternity. It baffles my mind that He would want someone like me who harbored such "jealousy and self-ambition" (James 3:14) and was full of sin. It also baffles my mind that He would choose me to "be a kind of firstfruits of all He created," (James 1:18) and it still baffles my mind that He loves me so much that He would send His Son to die the most gruesome of deaths for my sins. I am not worthy; none of us are! But, because "God so loved the world," (John 3:16) He offered us hope through Jesus' resurrection. It is called salvation, everlasting life in God's kingdom. It is a free gift! All you have to do is "believe the word of truth, the gospel of your salvation," (Ephesians 1:13) and you will become a Child of God for eternity. What a gift! It is truly perfect, to which I can attest.
I am so thankful for His perfect gift of salvation and all the other gifts He has given me. God has blessed me beyond measure. It truly overwhelms me to think of how my "cup runneth over." He has given me–like He has others–unique talents, abilities, and skills. He has put us or called us to places where He wants us to use our individual and unique gifts, not to serve ourselves, but to serve Him and to bring Him glory. We are called to His purpose. Since being saved, daily, I try to align myself to His will. It is a joy! I love writing these testimonies and sharing how God works in my life. If I didn't know Jesus, I wouldn't have anything worthwhile to write about, and there would be no glory to reveal.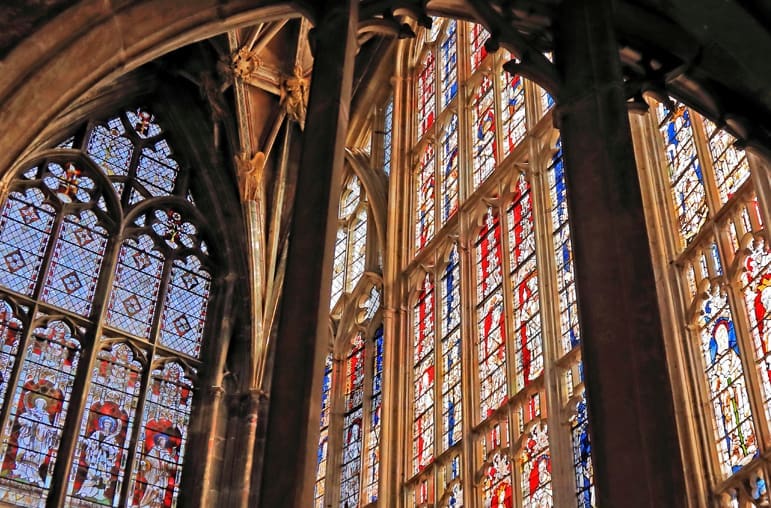 In my prayers, I ask God to keep me focused on what He wants from me. I am aware that Jesus is coming back one day, and I long for that day. Some have claimed to know precisely when, only to be completely wrong. Others still try to discern when, but we don't know. Jesus even said: "But about that day or hour no one knows, not even the angels in heaven, nor the Son, but only the Father" (Mark 13:32 NKJV). I don't know about you, but that is very clear to me. What we do know is there are many signs that signal the end, with one of them being, "And this gospel of the kingdom will be preached in all the world as a witness to all the nations, and then the end will come" (Matthew 24:14 NKJV). When I opened my computer this morning, there was an article discussing how the internet had reached remote villages in Colombia. With the internet and other advances in communication and technology extending everywhere, that day of His return is approaching faster than ever before. Until that day, we (Christians) must be diligent about His work. However, this isn't like college, where one crams for final exams. If you read my last testimony and remember the words diligence and earnest being underlined, you already know that is what we should be doing every day. Like most gifts, they are only beneficial or effective when we use them, wear them, or display them. God's gifts are no exception. "Who is wise? Let Him understand these things" (Hosea 14:9 NKJV).
Dear friends, I was blessed to receive His perfect gift ten years ago. Today, thanks to that gift, I am still like that little six-year-old boy devouring his first-ever orange that kept getting sweeter and sweeter. As my faith matures, the more His Spirit overflows into my life, making it so much more rewarding. God amazes me at how He uses ordinary people to do His work and even allows me to play a small part in it. I hope and pray that my testimonies are an encouragement and example to fellow believers and that they also inspire others to seek Jesus.
Feature Images: Main image – cabin at Jackson's Mill Historic Area in winter; Red finch; Gloucester Cathedral © Alan Tucker | THE HOLY BIBLE, NEW INTERNATIONAL VERSION®, NIV® Copyright © 1973, 1978, 1984, 2011 by Biblica, Inc.® Used by permission. All rights reserved worldwide. | Scripture quotations marked NKJV are taken from the New King James Version®. Copyright © 1982 by Thomas Nelson. Used by permission. All rights reserved.