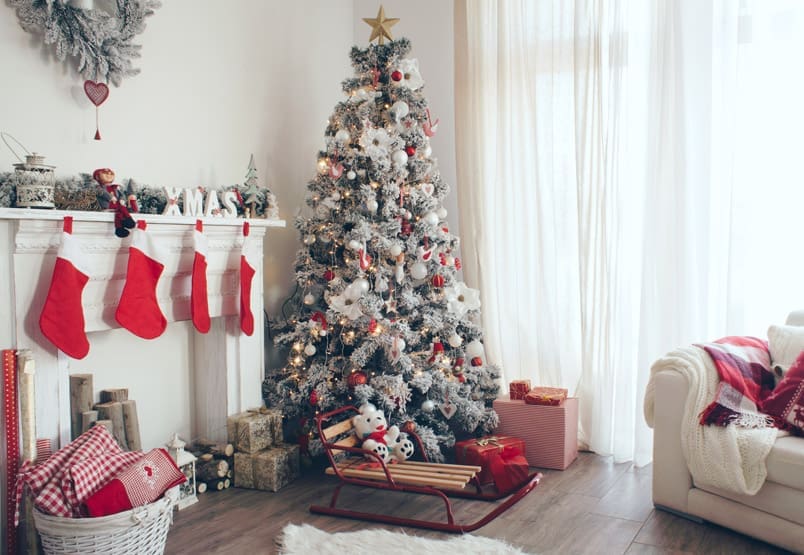 Updated from the Dec. – Jan. 2017 Issue
Personal journeys are only ever understood years later and after a significant reflection occurs. And even then, revelation may not come. This is a story about realizing how on a day-to-day basis, each one of us could be unknowingly choosing to remain where it is comfortable, not living up to our full potential, and missing the opportunity to fulfill the destiny within us. This year, get out of Egypt and enjoy a Christmas blessing!
---
Gail left home right after graduation. She had known God all her life and proclaimed Him as her Lord and Savior at an early age, but she had never been taught His ways in a formal setting, nor did she know what it meant to be a Christian other than you believed in Christ. She loved reading and would regularly read the Bible among her romance novels.
She constantly searched for 'the one,' but every guy she met would fall short of the ideals she had in her mind. Then one day, it happened. Gail went on a blind date with her best friend's brother Jesse. Even though they only dated for a few months, they knew they were meant to be with each other. They were married and began their life together with a dog and two cats in a charming house in the country. With their vows, they started learning how to live a Christian life.
Over the next few months, Gail and Jesse furnished their home with hand-me-down items the two of them already had and a few new things they needed. It was a cozy atmosphere, and everyone felt at home when they stopped by to visit.
For the holidays, Gail would go all out and decorate with all of the mementos she had collected over the years. The nativity scene made of wood given to her by her Grams was the centerpiece on the dining room table. The felt stocking she made in grade school hung beside Jesse's crocheted stocking his mother made him when she was learning to crochet a few years back. Lights, candles, Santa statues, and nutcrackers collected over the years were displayed in every nook and cranny, and the Christmas tree was even a gift from the neighbors when they moved five years ago.
God had blessed them with more than enough over the last twelve years, and they were content with their lives, but this Christmas was a little different.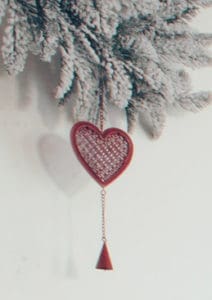 Gail began the arduous task of bringing down the decorations from the attic the week after Thanksgiving. With each box, she began to realize how old some of the decorations were. Most were still in good condition, but by the fifth box, she wondered how much longer it would take her to decorate with all this stuff? None of it matched, and was it really necessary to put it all out this year? So why did she now have a change of heart and want something different?
She had picked up a Christmas magazine at the store last week and began dreaming of having all white and silver decorations throughout the house just like the pictures. She envisioned small white feather trees with soft white lights across the mantle and maybe a white berry wreath with red holly berries from Magnolia Market and some white garland on the door. The left corner beside the fireplace would be a perfect spot for a white wooden reindeer with a silver ribbon, and oh, how she would love to have a life-size nutcracker dressed in white and standing at attention on the porch (or maybe two).
The magazine's center spread featured a ten-foot-tall white pre-lit tree with the most beautiful decorations she had ever seen, not paper-mâché ornaments with faded paint and pipe cleaner reindeer from the art class she took three years ago.
By the time she reached the living room with the last box, she had started looking around the house again. The art-deco dining room table was over 15 years old when it was given to her, so now, even though it was an antique, she realized it didn't fit the space and needed minor repairs. The couch and chairs were holding up well for 20 years old, but again, they were functional only and actually too big for the space. How had all of this gone unnoticed all these years?
God had come into her life in a way He never had before. He gave her a knowing that Jesse was meant for her. He delivered her from being lonely and gave her the desires of her heart–someone to love. They made an effort to live a godly marriage. They placed God first as best as possible, and He blessed them beyond measure. God showed favor in their life, and people would give them things or what they did have they took care of. They had everything they needed, right? Trials came, sure, but they had faith in God's abilities, not their own.
What happened over the last decade? They didn't change their vision.
If it ain't broke, don't fix it, right? One thing to consider is that you will never grow if you don't have a vision! They were content to go to work, come home, eat dinner, read or watch TV, then off to bed and attend church on Sundays. Trying to keep up with day-to-day tasks overwhelmed them, and they didn't take time to see what could be instead of just staying where they were. Were they afraid to see something bigger and better than what they had and were genuinely grateful for, or did they not want to put any effort into the process so they could do better in life financially, spiritually, and physically? Was there a circumstance that held them from doing it, or was it an unconscious choice they made? Were they waiting for the 'fairytale god' who fixes everything with a miracle because we want him to?
No, they were stuck in Egypt.
When God brought the Jewish people out of Egypt, He performed great miracles to deliver them because they were His chosen people. He granted them favor and provided for all their needs. During the 40-year journey, He was preparing them to enter into the Promised Land, the land flowing with milk and honey.
God blessed the Jews, got them out of Egypt, and provided for them, but ultimately they had to see the vision in their spirit for them to go further. Caleb and Joshua had a spirit about them to see the vision, believe it, and then go do it. I have never seen a cow milk itself, have you? And honey doesn't just fall into a jar or on a piece of toast. There is a process to get to a finished result. A change must take place.
The Jews had more Egypt in them than the Promised Land. For some reason, they were unable to see beyond their past experiences. They could see the Promised Land but were unable to go in. They knew what the Promised Land was and the process they had walked out over 40 years, under the teaching of the law, was to prepare them for the laborious task of taking the Promised Land from the Canaanites. They had been given the deliverer and been taught how the Promised Land operated but did not seek to go any farther. They were bound by old behaviors and did not repent–change the old ways of thinking–so they couldn't go into the land. So how is it that Joshua and Caleb could see what many couldn't?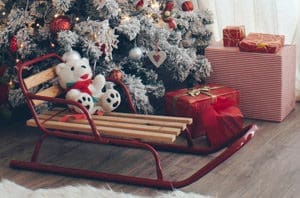 If you are not willing to evaluate your life and choose to improve it…whose fault is that? Well, I dare say not God's. He promises to never leave you or forsake you. He's waiting for you to come into your inheritance in the Kingdom. The prodigal son was still the landowner's son even though he went out on his own. The muck and the mire would not cover up the reality that he was the son, nor could it be washed off. He was the seed, the offspring, the child of the father, and no one and nothing could change it. His attitude about who he was and what his true inheritance had to change. With God, maturity is not an age; it is a mindset. The Bible tells us that even though a child is the next in line to be king and owns everything, he must remain under a tutor or teacher until he is mature enough to handle the position. There comes a time in your walk with Christ when you have to either choose to know Him or walk on into what He has waiting for you. Many people are fine living their lives in the world and having a casual relationship with our Creator, but some will choose to be all in and find comfort in giving their lives, all parts of it, to God. They experience His love through the discipline He asks of them. It is not a discipline that takes them into the mud just for the mud's sake. It is a journey to free their minds from what has corrupted them, sin, and walk entirely in the inheritance Jesus died for us to have restored to us.
No, it's not easy to follow the narrow path. Every person who decides to sell out and walk with God gets discouraged, messes up, thinks they've done the wrong thing again, or feels defeated sometimes. But God's promises are precisely what it takes to overcome the negative feelings of doubt every Christian goes through. His Grace is sufficient! He set up the process so no one would have to do it alone. That is why the family unit is such an integral part of the Christian walk. When you have a man and a woman in covenant together, the dynamics change. When they make that commitment and do it in the sight of God, He can bless it. He also will bless those who choose to follow Him through covenant and provides a way forward in this life, but His original plan was for Adam–the full image of God in the flesh–to be in covenant with Him. When He saw it was not good for Adam to not have a helper, God created Eve from the bone of Adam so that they would join in a covenant and the two would become one. If a person chooses not to be in covenant with God individually or through marriage, they will live with the consequence of their choice.
The Christmas Blessing
Gail and Jesse had made that choice and were being blessed but something opened in Gail's mind after she set that last box of ornaments on the floor. It allowed her to see she was not living a full life with God's blessings. This massive revelation came from a simple question of, 'Why do I have to put out all these decorations?' and opened Pandora's box in her mind. She could see many aspects of her life where this new information could be applied.
She now had a vision of every ornament and decoration matching and that her furniture could be exactly the right size for the space. The vision would not happen overnight, but it was a start.
She stopped what she was doing, went to the den, grabbed Jesse by the hand, and told him about what she envisioned. He was thrilled and started to lay out plans, how they could sell the old furniture, give the rest to Salvation Army, and save for the new furniture and decorations. Once they had a plan, they could follow it. Once they made that decision, they never looked back, just like Joshua and Caleb.
Six months later, Gail was sitting in her new lounge chair and creating another list of items to get for the upcoming holidays. She had finally learned a defining lesson of the Kingdom; through vision, diligence, endurance, the Grace of God, and the leading of the Holy Spirit, anything is possible.
"With God all things are possible."
Feature images: Bigstock.com