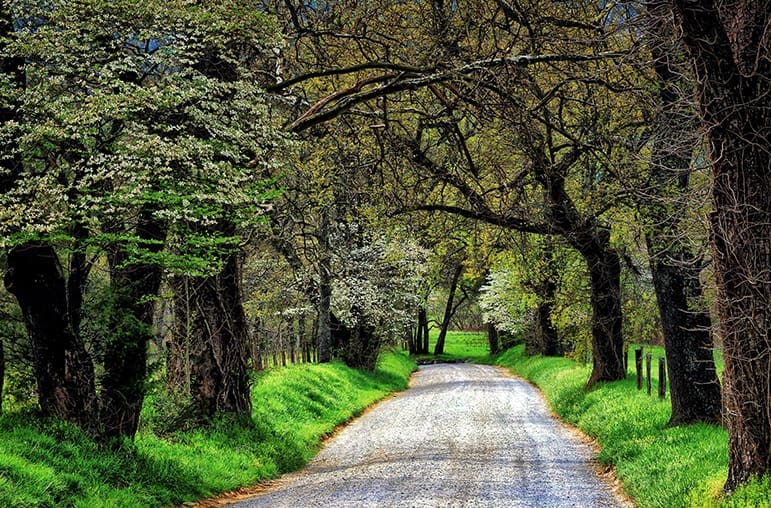 Due to health setbacks, I wasn't sure I would have a testimony this time around. It seems since New Year's, there is always something new health-wise I have had to deal with. I have been trying to hang tough as I weather the storms.
As I write this, I am recovering from bacterial pneumonia. I was still in the hospital this time last week. Thankfully, God brought me through this illness relatively quickly. I am grateful for the huge prayer chain that kept me lifted up in prayer.
During my time in the hospital and while recuperating at home, I thought about the article a few times and wondered if I would be up to it. I did pray for the strength and guidance to be able to write my testimony. Over the weekend, I suddenly found myself up and at the computer. It felt good to be able to communicate with family and friends, and then I got a feeling it was time to write my message. I prayed and thought about it. I kept returning to a topic I had been thinking about prior to my getting sick. It became clear to me God had an important message for us; specifically, He needs us to become desperately involved in carrying out His will for our lives. I think about how desperate He was to have a relationship with you and me. For me, for you, He sent His Son to die so brutally for our sins and then to be resurrected. If we believe in Jesus' resurrection, we can have an eternal relationship with Him. That is how much love the Father has for us. Even though He shed tears of blood asking the Father to take this cup from me, Jesus willingly went to the cross in complete obedience and love for His Father and ultimately for you and me.
So! As we travel the road to Easter, that joyous day of days, two different scriptures have been resonating with me. At this particular time, these scriptures seem extremely relevant to my walk with God and His calling on my life. It is like God is saying, Alan, come on, double down. I desperately need you. The first comes from Paul's letter to the Ephesians in the New Living Translation (NLT):
"So be careful how you live. Don't live like fools, but like those who are wise. Make the most of every opportunity in these evil days."

Ephesians 5: 15-16 (NLT)
Like me, you may be more of a traditionalist who prefers the King James Version (KJV). Generally, my go-to translation is the New King James Version (NKJV). But I do love to read other translations as they help me better understand the meaning of God's Word. I recommend you have two or three different translations at home. You will find them very useful. Here is Paul's warning to the Ephesians in the NKJV translation, followed by the Modern English Version (MEV) wording. Take a minute or so to re-read these three different versions.
"See then that you walk circumspectly, not as fools but as wise, redeeming the time, because the days are evil."

Ephesians 5: 15-16 (NKJV)
"See then that you walk carefully, not as fools, but as wise men, making the most of the time because the days are evil."

Ephesians 5: 15-16 (MEV)
As you can see, while the wording varies in these three translations, the message remains the same. I like the NKJV wording for several reasons. "See that you walk circumspectly," tells me it is all about my walk with the Lord. How do I walk circumspectly? Paul tells us to walk as Children of the Light (Ephesians 5:8), and not like unbelievers do "in the futility of their mind" (Ephesians 4:17). Before being saved, I knew all about that futility as I thought I had all the answers. I had no idea how big a fool I was. I was very strong-willed and opinionated. God's Word could not penetrate my thick skull. Once saved, I learned there were all sorts of pitfalls, like mines in a minefield ready to take you away from God's path. You must become circumspect (very cautious). Stay on guard, knowing where to look and how to act to avoid the mines/traps that Satan has set for us. We can do that if we become wiser and more mature in our faith. How does one become wiser?
I have found that wisdom comes from anchoring your faith in the Word. Paul says wisdom comes from God in Ephesians 1:8. Jesus said, "Therefore everyone who hears these words of mine and acts on them will be like a wise man who builds his house on the rock" (see Matthew 7:24). God's Word is the rock or foundation upon which I try to live my life. Billy Graham wrote the Bible is the source of "the unchanging truth of God." He suggests we should take advantage of opportunities to learn the Bible from others, pastors, respected teachers, fellow Christians, etc. We should never let these replace our own personal reading of the Word. In addition to reading, we should also do, as the great hymn goes, "trust and obey; there is no other way." By trusting and obeying, I believe I have matured in my walk and become more focused on a life worthy of His calling. I know I have more to learn, trust, and obey, especially in these "evil times." I am totally convinced that anything else is not only foolish but dangerous, as Satan would like nothing better than for me to cease and desist. I hear his whispers, "you're 80 years old. Take it easy, relax, and let someone else do it." But, I, like everyone else, have a choice, either try to live a life as a Child of the Light or align "with the rulers of this dark age" (see Ephesians 6:12). I choose the former, how about you?
"Because the days are evil" jumped off the page at me. Paul pulled no punches. Each translation emphasizes "evil." He didn't sugarcoat his words. He let the early church know how perilous the times were for Christians. He wrote this to the church at Ephesus almost 2,000 years ago. His letter was an urgent appeal to the early Christians, letting them know that due to the pervasiveness of evil, the very existence of Christianity in that region was threatened. He would close his letter by encouraging his "brethren" to "put on the whole armor of God, that you may be able to stand against the wiles of the devil." It was a full-scale war with Satan and his forces. What would Paul say about the Church and society today? At the very least, I believe his message would be the same: Evil persists! It has pursued every generation and every society since the beginning of time. Your current and recent generations are not immune. Satan loves to wreak havoc, and the war against evil still rages. Put on the whole armor of God, 21st-century Christians!
We only have to turn on the TV or open a newspaper to know how prevalent evil is. Yes, I believe Paul would say evil not only exists, but it is flourishing in our time. It has burned more and more out of control in my lifetime. What to do? I believe we do as Paul urged early Christians in Romans 12:2 to not be conformed to this world and to renew our minds so they can discern God's will. I can hear Him say to us, "time is of the essence, and you must act now by redeeming the time." What an interesting concept that is. "Make the most of every opportunity" and "make every minute count" are very clear expressions, "redeeming the time" not so much. We understand the concept of redeeming when it comes to coupons we receive in the mail. We can buy things using coupons we have received. In the context of this scripture, time is the coupon to redeem. God gives each of us a time-coupon, a special gift unique in its duration. We don't get any extra, just what is allotted to us. When our time is up, our life is over. Abraham was 175 when he died, Moses 120, and David 70. Each loved God and obeyed His will by redeeming the time allotted to do God's work. In other words, they made the most of their time or made every minute count living holy lives for their Lord.
Weathering Life's Storms
I am 80 years, 7 months, and 15 days old as I write this. None of us knows how much longer we have on this earth. My recent illness was another stark reminder of James' words, "Why, you do not even know what will happen tomorrow. What is your life? You are a mist that appears for a little while and then vanishes" (James 4:14 NIV).
About ten days ago, I was looking forward to graduating from a thirty-six-session cardiac rehab regimen on March 6th. Then out of nowhere, I became ill, and on that supposed graduation day, there I was, hooked up to IVs, etc., fighting pneumonia. Fortunately, my time-coupon had not run out. He has more work for me. With me being 80, my remaining time is likely much less than most readers of this article. However, one does not know how long his or her lifetime-coupon runs, so we must be about using our time wisely.
What an amazing piece of scripture Ephesians 5:15-16 is! One worthy of being posted on your refrigerator or desk and, most importantly, in your heart.
I opened this article by saying that two different scriptures resonated with me. This second scripture, I believe, is intertwined with Paul's warning to the Ephesians. This one deals with how well we respect and appreciate the gifts we've received from God. It tells whether we have been about pleasing Him or ignoring Him. I just mentioned Jesus and some of the saints earlier. I could have mentioned Billy Graham, Mother Theresa, John Wesley, Corrie Ten Boom, etc., all of whom carried out God's will during their lifetimes, as did the Biblical saints. Each took God's gift of grace and used it to the fullest in their lives. This second scripture also comes from Paul and can be found in 2 Corinthians. To fully grasp Paul's plea, I have provided two translations again.
"We then, as workers together with Him also plead with you not to receive the grace of God in vain."

2 Corinthians 6:1 (NKJV)
"As God's partners, we beg you not to accept this marvelous gift of God's kindness and then ignore it."

2 Corinthians 6:1 (NLT)
How could we, as Christians, take our salvation for granted? As I mentioned earlier, God was so desperate to know us that He sent Jesus to die for us. How could we ignore Him, yet we do? I did for way too long. Why do some accept the offer and then fall away, i.e., receiving it in vain? I am sure that has always been a challenge for the Church over the centuries. At 70, God blessed me with the most marvelous of gifts, His grace, and mercy. It changed my life forever. The transformation may have been slow, but it has been sure. Life for me is so much richer since dedicating myself to the Lord. But it's not about me and should never be, as that is just a by-product; glorifying and pleasing Him should take precedence. We should never take His grace in vain.
So here we are, a few days away from Easter. The churches will be a little fuller, there will be a huge focus on Easter egg hunts, and family gatherings and special meals will be the order of the day. There may be a sprinkling of local ministries feeding the community's poor. Then, the next day it will be full bore ahead with Spring and all it brings. Will anyone notice that evil pervades and that God needs His chosen people to redeem some time to His service so His precious gifts will not be in vain? Ultimately, this is a choice we each have to make: We can be a Child of the Light or not! If you choose the former, start by anchoring your faith in His word and begin redeeming your time for the Lord. It will not be in vain.
Happy Easter and Happy Redeeming!
Main Feature Image: Cades Cove, Great Smokey Mountains, TN © Alan Tucker; additional photos © Alan Tucker; | THE HOLY BIBLE, NEW INTERNATIONAL VERSION®, NIV® Copyright © 1973, 1978, 1984, 2011 by Biblica, Inc.® Used by permission. All rights reserved worldwide. | Scripture quotations marked NKJV are taken from the New King James Version®. Copyright © 1982 by Thomas Nelson. Used by permission. All rights reserved. | Scripture quotations marked NLT are taken from the Holy Bible, New Living Translation, copyright © 1996, 2004, 2015 by Tyndale House Foundation. Used by permission of Tyndale House Publishers, Inc., Carol Stream, Illinois 60188. All rights reserved. | Scripture taken from the Modern English Version. Copyright © 2014 by Military Bible Association. Used by permission. All rights reserved.