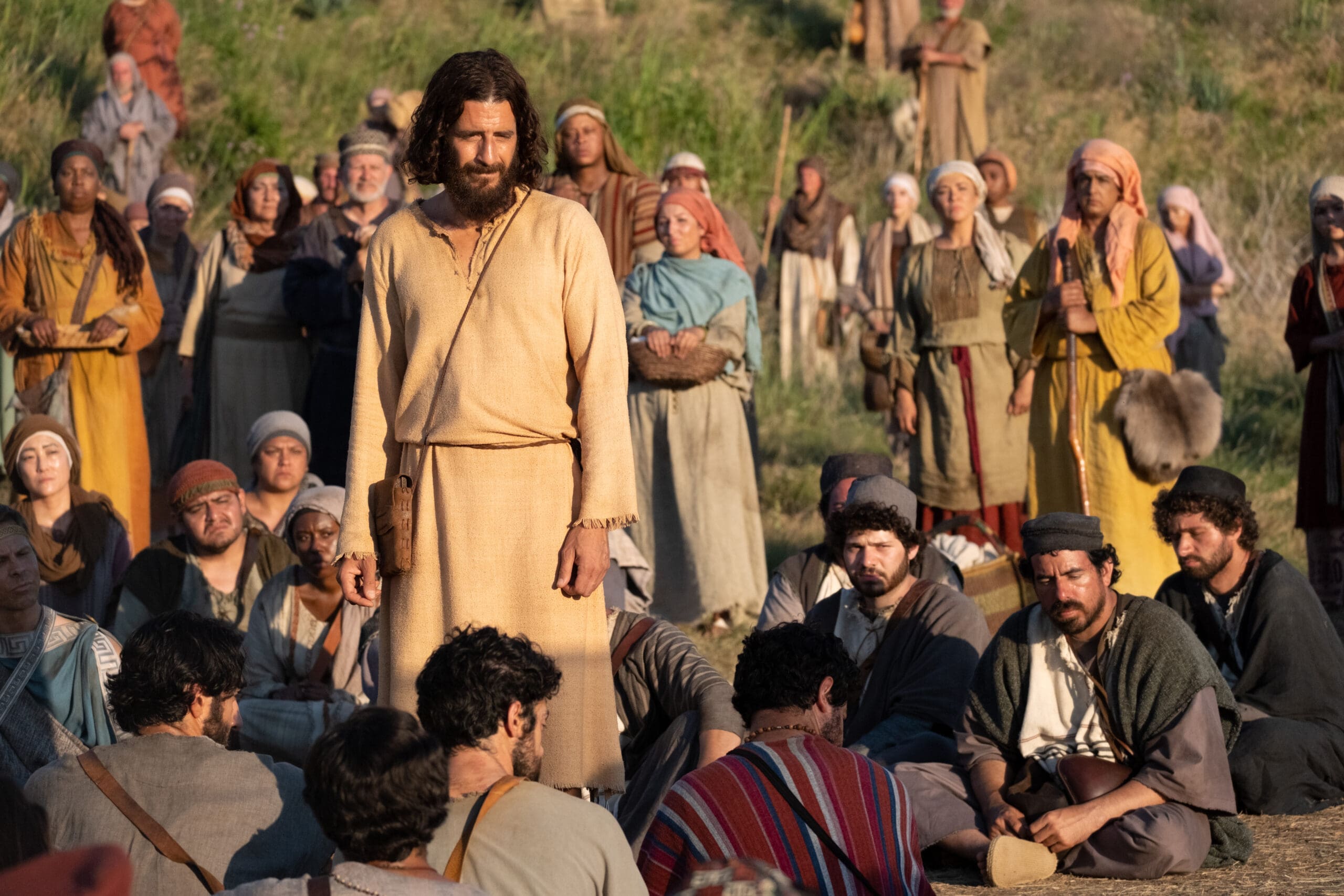 The new trailer for season three of The Chosen, featuring episodes one and two, was released today, October 17, 2022, at noon on YouTube. The "Come and See" phenomenon has seen great success over the past few years in its unique app platform. Crowdfunding content before production has allowed Dallas Jenkins, director and creator of The Chosen, to pursue a godly mission, the story of Jesus, in a very new and extremely heartfelt way. From the first episode of season one, the amount of spiritual resonance that proceeds from the screen is palpable, bringing viewers to spiritual highs and lows as they watch the series creators and actors portray the Holy Bible characters. 
The Chosen IS Different
Ever mindful of the weight of the project, Dallas and company maintain a constant connection with viewers and supporters through social media, text, The Chosen app (where you watch for free), and online events. In addition to the pay-it-forward and donation options, they offer unique merchandise and clothing, The Chosen devotionals, and also The Chosen Novels, written by Dallas' father, Jerry B. Jenkins of the Left Behind book series. Their attention to the impact they are having on a global scale reflects the tremendous integrity and authenticity that the content they are creating carries.  
The trailer release covers episodes one and two of the third installment. Creating trouble and turning the world on its head, Jesus and his disciples, and their character attributes, continue to follow the storyline of the days leading up to his crucifixion. The Chosen season three will release in theaters on November 18, 2022 and tickets go on sale October 25, 2022.
You can download The Chosen app to view on your smartphone or watch online on the Angel Studios app on your smart tv, Roku, Firetv, or Apple TV.  For more information visit www.thechosen.tv/3.
Photo courtesy: ©The Chosen, used with permission